Brave Books is the Poetry Center's celebration of independent bookstores and libraries from around the world, which features lost, living, and otherwise dramatic and brave oases people have built to protect, house, share, and enjoy books. In years past, we've featured Shakespeare & Company in Paris, the African National Memorial Bookstore in Harlem, the Library of Alexandria and Basra Central Library in Egypt and Iraq, and Casa Camino Real in New Mexico. Brave Books includes an interactive play space and reading shelf in our children's area. We spotlight Brave Books through activities at our seasonal Kids Create events; on our field trips; and during an annual middle and high school matinee featuring a writer whose work relates to that year's theme (past visitors include Vaunda Micheaux Nelson, Naomi Shihab Nye, and Denise Chávez!).
Our current exhibition is Brave Books: Zines and Zine Libraries, which explores the wonderful, wild, DIY, cut n' paste world of zine making. One of our favorite definitions of zines comes from Stephen Duncombe, who writes: "Zines are noncommercial, non-professional, small-circulation magazines which their creators produce, publish, and distribute by themselves." Basically, they're self-published booklets that have been made by artists, writers, and radicals for generations, with roots in subcultures including science fiction and punk rock. They're often made with scissors, paper, and glue, but are sometimes laid out on computers! Zines are typically 10-40 pages long, although they can be shorter, too. Zines can be about anything and everything: there are perzines (short for personal zines) about a writer's own life, pop-culture-focused fanzines, cook zines, art zines, how-to zines, political zines, and even zines about zines.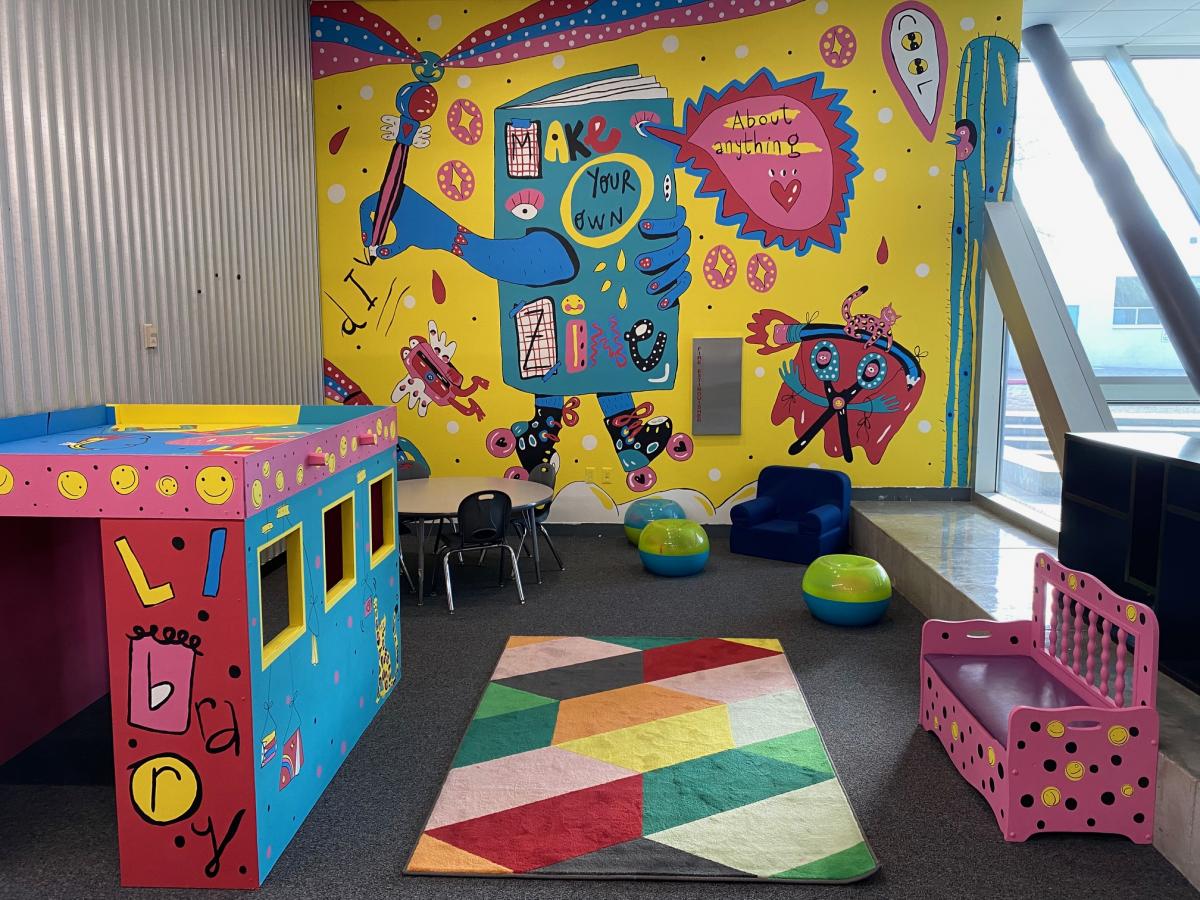 Since launching in 2021, this iteration of Brave Books has included professional developments, a zine-themed children's area designed by Ana Santos Acinas of Alleycat Murals, an ongoing zine distribution project, an exhibit, zine-focused Writing the Community residencies, blog posts (including some with lesson plans!), and so much more.
brave books over the years
casa camino real (2019-2021)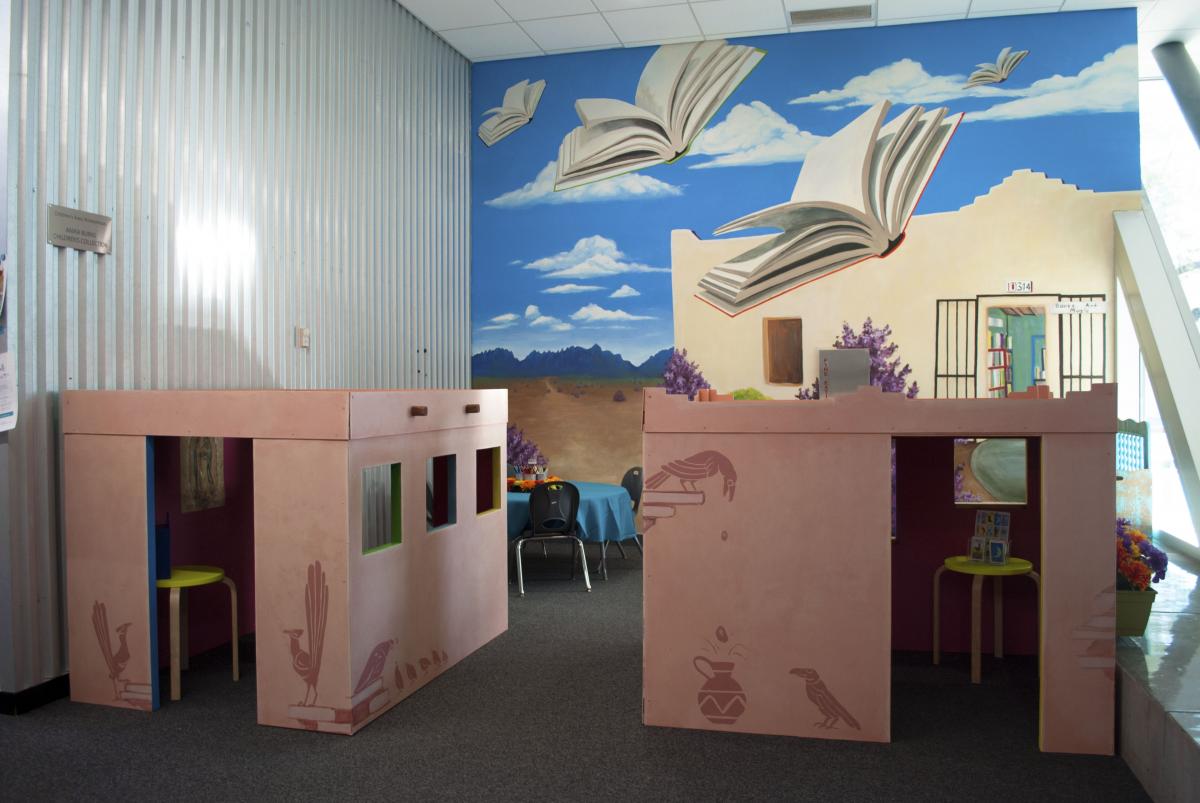 library of Alexandria & basra central library (2018-2019)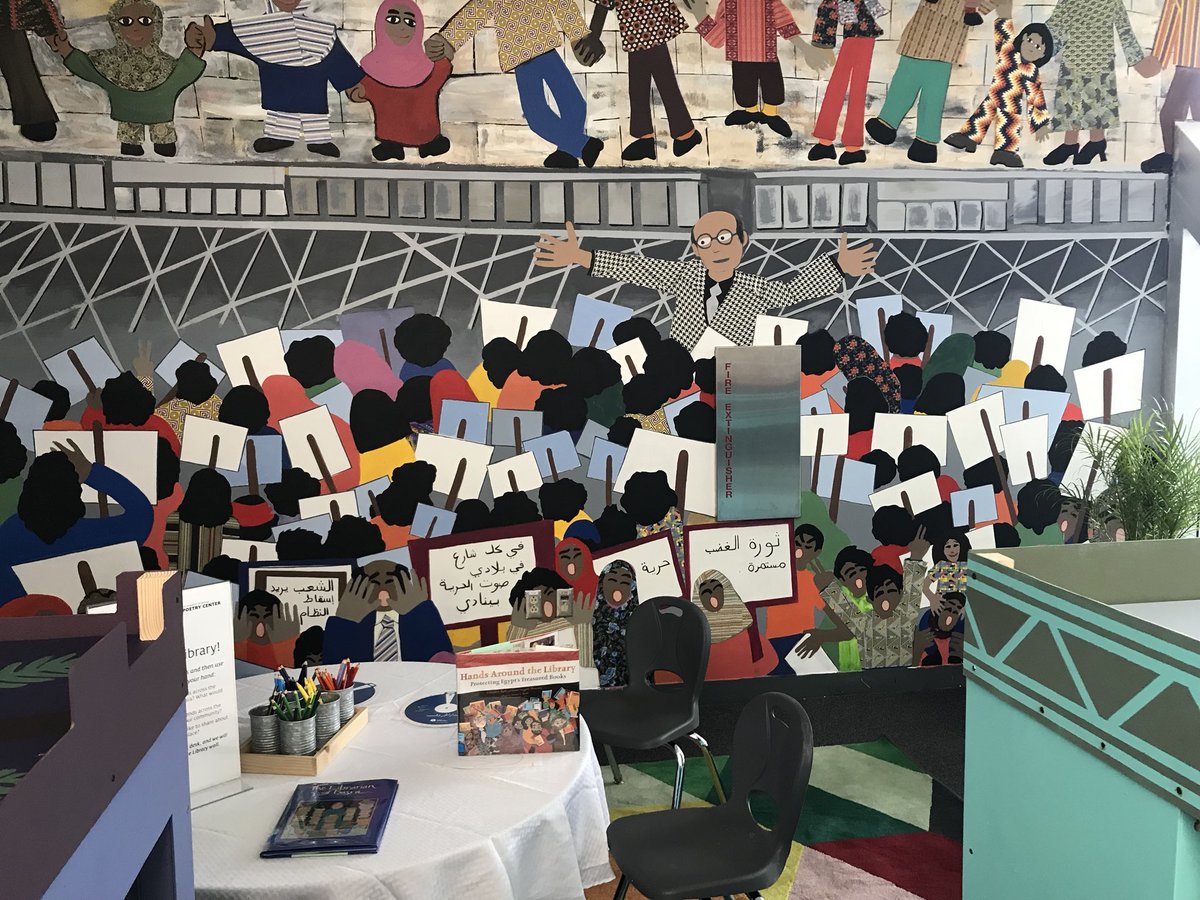 African national memorial bookstore (2017-2018)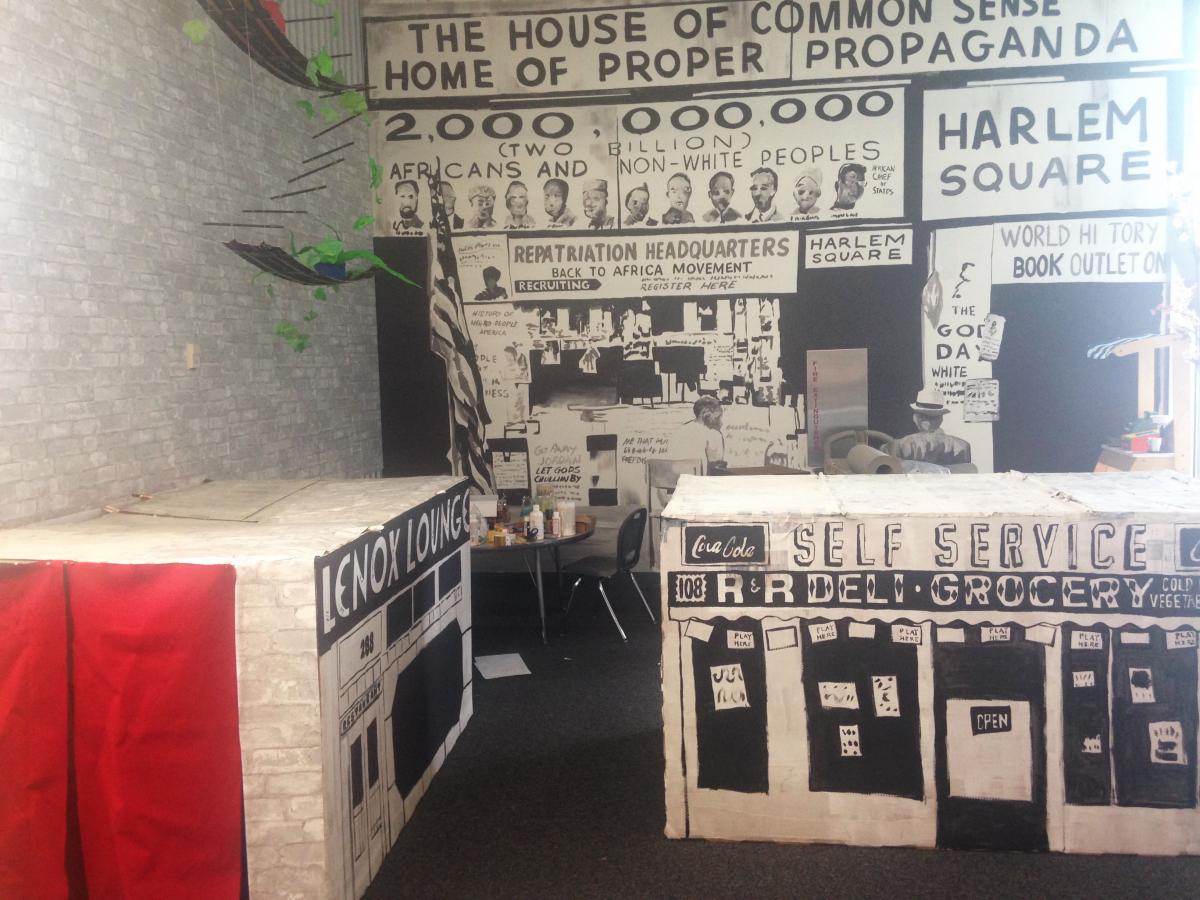 Shakespeare & Co. (2016-2017)