"There will be no other words in the world / But those our children speak." –George Oppen
Writing the Community is a school-based creative writing residency program for K-12 students with the goals of developing creative and critical thinking skills, promoting a love of reading and writing, and helping students find their voice.
In the fall and spring of each year, the Poetry Center places professional writers in local classrooms to lead creative writing workshops for six to eight weeks. Programs are available both during regular class time and out-of-school time. Schools can select programs in the genres of poetry, fiction, and creative nonfiction. At the end of the programs, students read a selection of their work at a celebratory reading and have one of their poems or stories published in our annual city-wide anthology. 
COLLABORATIVE TEACHING & TRAINING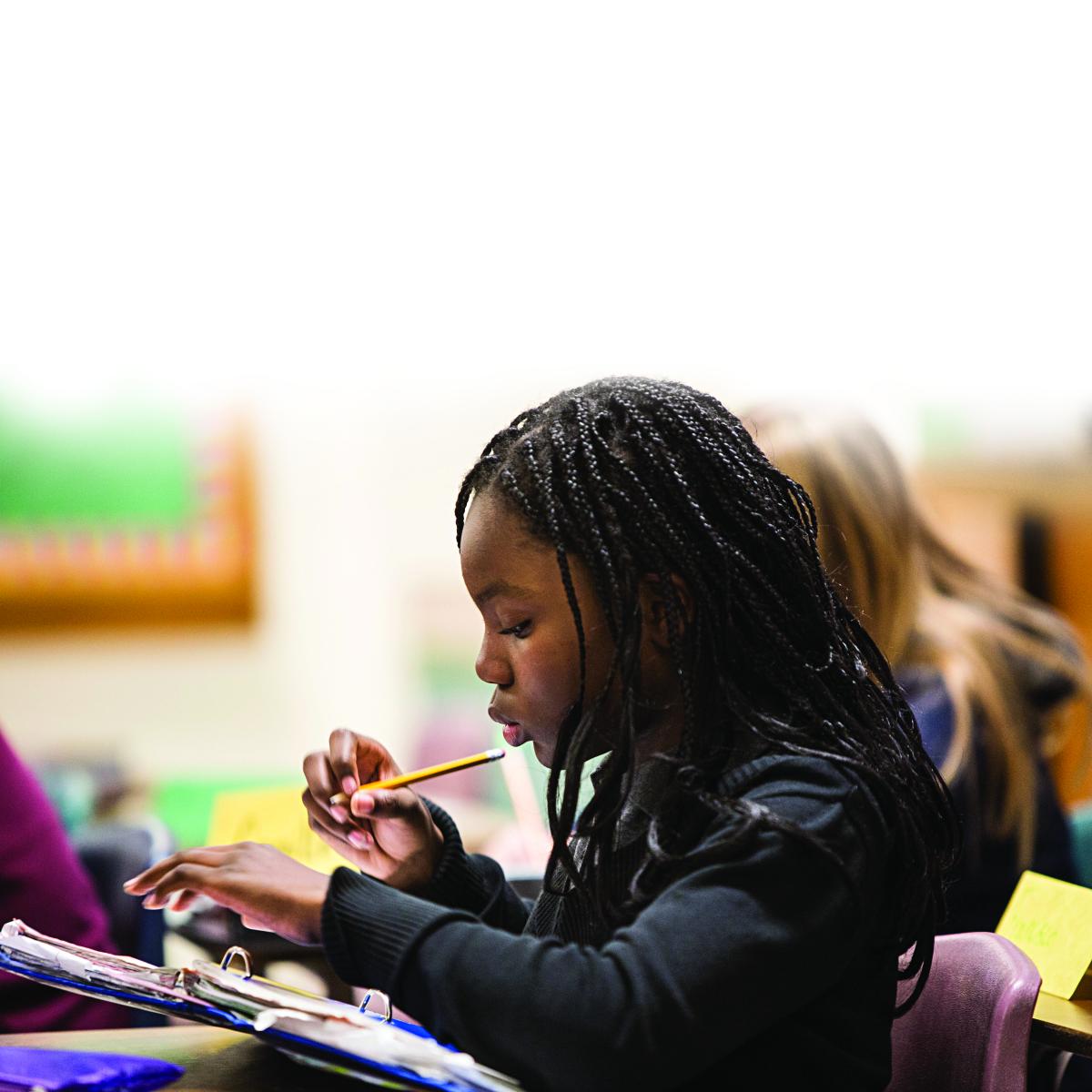 Our talented team of professional writers represent Tucson's vibrant literary scene. These poets and writers bring innovative, contemporary literature and foundational writing techniques to your school.
Classroom teachers play an important collaborative role—they write alongside students, provide classroom management, extend the lessons into other areas in the curriculum, and serve as a liaison between school administration, parents, and the Poetry Center.
Classroom teachers who participate in this program receive up to 12 hours of professional development credit for working alongside the resident writer, attending the introductory professional development workshop, and hosting extra visits from poets.
GETTING STARTED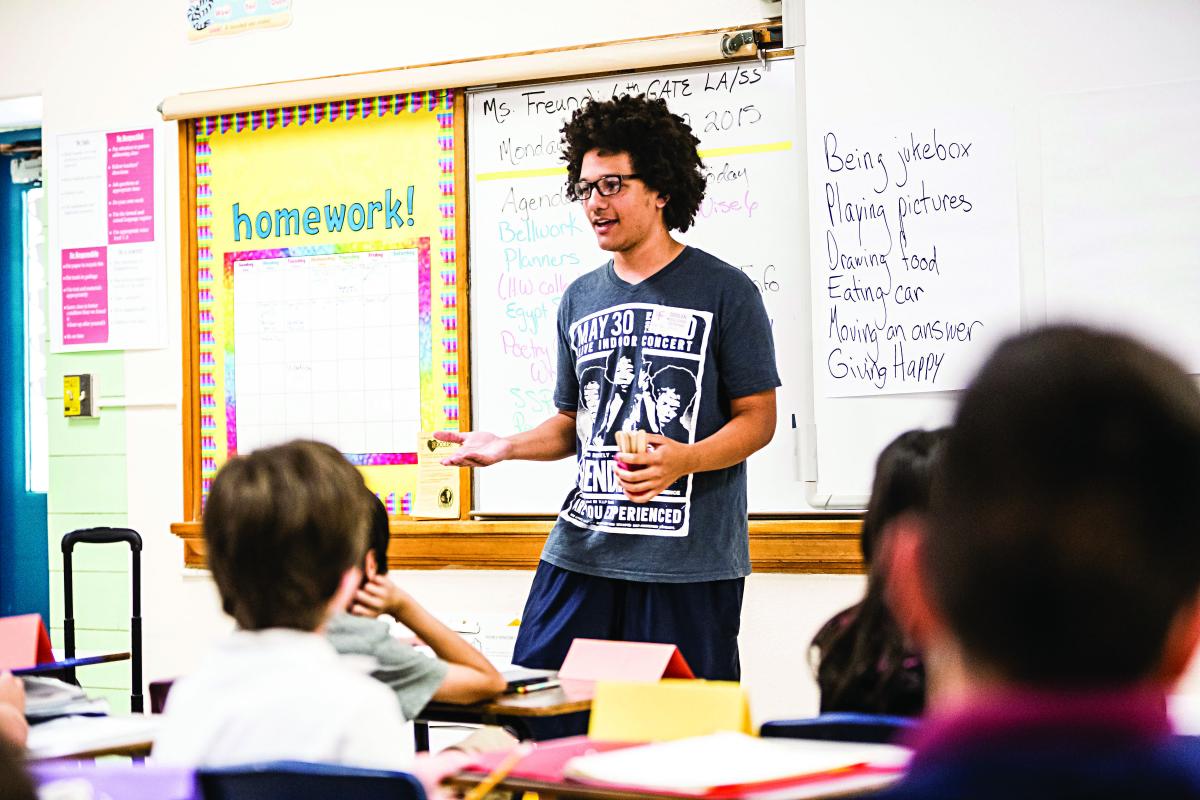 Schools are selected for participation in Writing the Community workshops based upon a number of factors including need, funding, demographics, and level of partner commitment.  When we meet with your school we make a plan that works best for you and your staff.
Partner schools receive additional benefits, such as the chance to have their students' work published in such places as Bear Essential News, in the City of Tucson street car leader boards, in special exhibits at the Poetry Center, and in our city-wide annual anthology.
To implement a workshop in your classroom:
1.    Call or email us to set up a meeting so we can learn about your school.  Gema Ornelas is the K-12 Education Programs Manger for Writing the Community and can be reached at pceducation@email.arizona.edu or 520-626-9625.
2.    Fill out an application.
3.    Identify funding.
4.    Teachers attend a professional development workshop.
5.    Workshops begin.
In Writing the Community students write new stories, revise old clichés, and invent unbounded ways of seeing the world. 
Witness your students writing the community in poems, stories, and essays that explore the limitless possibilities of their language. Witness how they use words to explore the power of memory, possibility, and the imaginative forces that shape their world.  
Listen to youth articulate myriad ways of knowing with fresh, funny, wise words that demonstrate a thinking mind, minds poised to consider the challenges of the future.
Learn more about the Fall 2023 and Spring 2024 community partners here.
Download our Writing the Community media release forms here in English, Spanish, and Arabic.