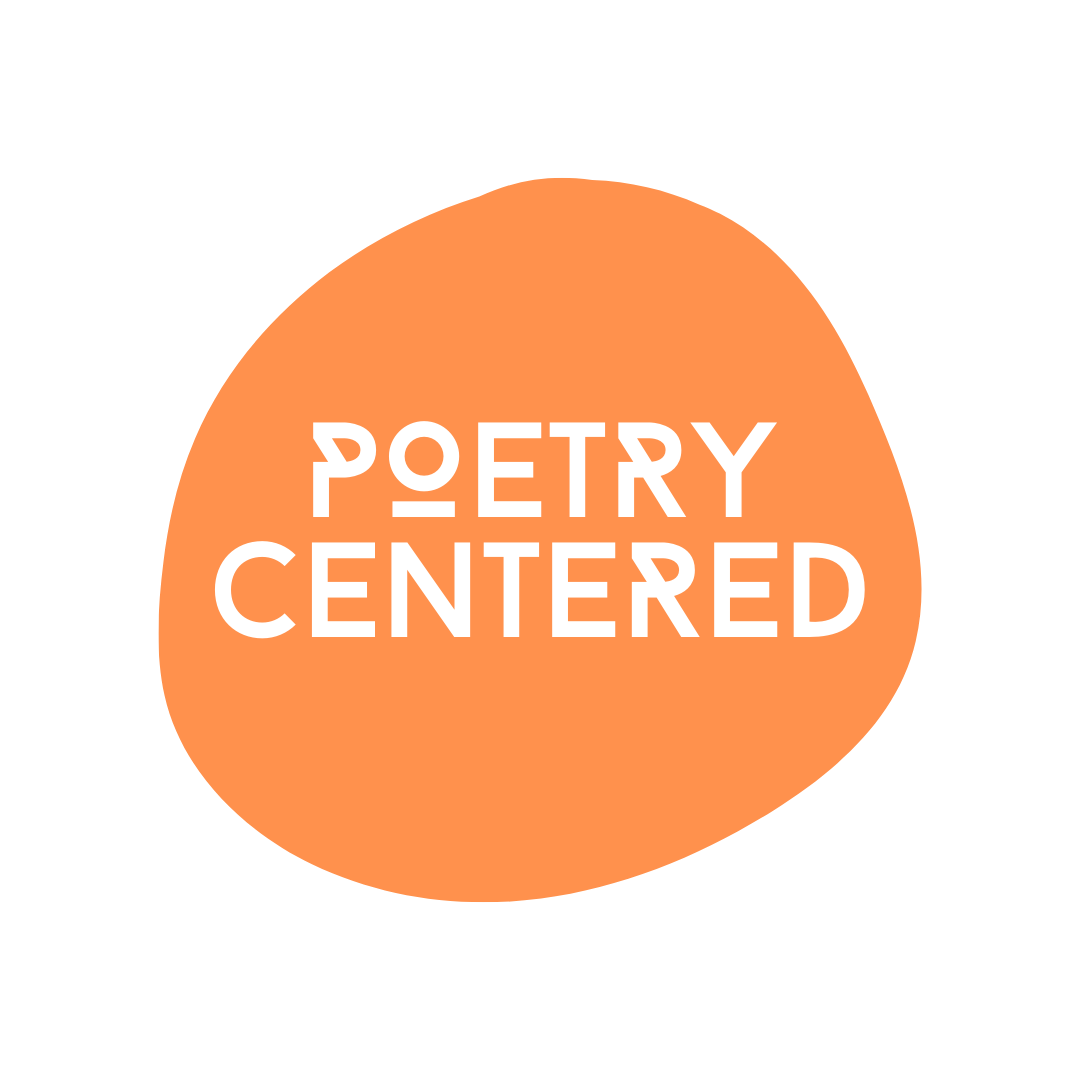 Poetry Centered features curated selections from Voca, the University of Arizona Poetry Center's online audiovisual archive of more than 1,000 recordings of poets reading their work during visits to the Center between 1963 and today. In each episode, a guest poet introduces three poems from Voca, sharing their insights about the remarkable performances recorded in our archive. Each episode concludes with the guest poet reading a poem of their own. 
You can listen in the player below, on Apple Podcasts, Google Podcasts, Spotify, Stitcher, and more. To learn more about subscribing, click here.
Transcripts for each episode are available here. Click on the episode title, then click on the transcript tab at the bottom of the player. Poems are transcribed as read and do not represent the published work.
---
3.1 A Speaking Voice
Francisco Aragón shares poems alive with the vibrancy of a particular voice addressed to a particular audience. He introduces Francisco X. Alarcón's bittersweet homage to a poetic ancestor ("Hernando Ruiz de Alarcón"), Thom Gunn's farewell address to a beloved fellow writer ("To Isherwood Dying"), and Denise Levertov's mythic, ecstatic monologue on transformation ("A Tree Telling of Orpheus"). Aragón concludes the episode with a direct address of his own that challenges Arizona's SB 1070 ("Poem with a Phrase of Isherwood").
 Listen to the full recordings of Alarcón, Gunn, and Levertov reading for the Poetry Center on Voca:
Francisco X. Alarcón (2008)
Thom Gunn (1986)
Denise Levertov (1973)
3.2 Belonging and Being
Allison Adelle Hedge Coke curates poems by writers who have influenced her own writing through their creative leadership, mentoring, or poetics of belonging. She introduces Juan Felipe Herrera's invitation to a spirit of generosity and care ("Let Us Gather in a Flourishing Way"), Quincy Troupe's musically attuned tribute to his father ("Poem for My Father"), and Arthur Sze's transformative vision that unites intelligence with grace ("Adamant"). To close, Hedge Coke reads her poem "Ghost," acknowledging the role voices from the past can play as educators for the living.
Watch the full recordings of Herrera, Troupe, and Sze reading for the Poetry Center on Voca:
Juan Felipe Herrera (2008)
Quincy Troupe (2001)
Arthur Sze (2019)
You can also watch a celebration of Sing: Poetry from the Indigenous Americas (2011), an anthology edited by Allison Adelle Hedge Coke, on Voca.
3.3 Whistle, Hum, and Heartbeat When Negotiating Identity
Peggy Robles-Alvarado introduces poems that embody complex identities with honesty, exuberance, and strength. She shares Toi Derricotte's frank look at the experience of shifting from woman to mother ("Delivery"), Judith Ortiz Cofer's reckoning with leaving childhood behind ("Quinceañera"), and Ada Limón's celebration of self-worth and self-pride ("How to Triumph Like a Girl"). Robles-Alvarado concludes with her own poem "Stunting," a piece sparked by exploring the archive and reflecting on the restorative power of poetry.
Listen to the full recordings of Derricotte, Ortiz Cofer, and Limón reading for the Poetry Center on Voca:
Toi Derricotte (1992)
Judith Ortiz Cofer (1991) 
Ada Limón (2018) 
3.4 The Poem, Listening
Bojan Louis shares poems that embody deep listening and engagement with particular realities. He introduces Alan Dugan's grasp of each moment's truth ("Love Song: I and Thou"); Layli Long Soldier's poetry of image, witness, and ways of being ("WHEREAS her birth signaled…"); and Angel Nafis's critical song that speaks to community ("Ghazal to Open Cages"). Louis closes with a recently published ghazal ("Ghazal VI") of his own.
Listen to the full recordings of Dugan, Long Soldier, and Nafis reading for the Poetry Center on Voca:
Alan Dugan (1966)
Layli Long Solider (2017)
Angel Nafis (2019) 
Listen to a 2019 reading by Bojan Louis on Voca.
3.5 Bodies, Presence, Performance
Rosa Alcalá curates poems in which the body plays a central role as a performing presence. She selects and shares Roberto Tejada's exploration of control and surrender ("Sun bursting as in water beads"), Rosmarie and Keith Waldrop's stereophonic collaborative poem ("Light Travels"), and Black Took Collective's daring, experimental performance piece on race and racism ("Betraying Blackness"). Alcalá concludes by reading her poem "You in Cutoffs," which looks back at the self in the past, a body lifted above a crowd.
Watch the full recordings of Roberto Tejada, Keith and Rosmarie Waldrop, and Black Took Collective on Voca:
Roberto Tejada (2013)
Keith and Rosmarie Waldrop (2011)
Black Took Collective (2012)
You can also watch several readings by Rosa Alcalá on Voca, including her most recent from 2020. 
---
2.1 Instruments for Change
Randall Horton introduces poems that ask us to consider intensely difficult situations, seeing anew their complexity and the humanity of the people involved. He discusses Reginald Dwayne Betts' exploration of the 1980s crack cocaine epidemic and mass incarceration ("The Invention of Crack"), Brian Turner's masterful use of point of view ("2000 lbs."), and Patricia Smith as an example of the way that poets can be instruments for change ("Sitting in my dimly lit cell…"). Horton closes by sharing his poem "Dear Aesthetic Beauty," paired with music in a collaboration with guitarist Brendan Regan.
Listen to the full recordings of Betts, Turner, and Smith reading for the Poetry Center on Voca:
Reginald Dwayne Betts (2017)
Brian Turner (2006)
Patricia Smith (2019)
You can also find a reading by Randall Horton on Voca, which was given as part of our Art for Justice series in 2018.
2.2 Showing Up in Our Own Lives
Oliver Baez Bendorf shares recordings of poets that encourage him to "show up in [his] own life" through both their poetry and the way they themselves move through the world as thinkers, activists, and people. He celebrates Trish Salah's intelligence and generosity of mind ("Tiresias as Cuir (on the run)"), CAConrad's expressiveness of voice and connection to the body ("I Hope I'm Loud When I'm Dead"), and Ching-In Chen's call to reconsider histories ("dear story of a risk, 1878."). Baez Bendorf closes by reading a poem written this summer, titled "Michigan," inspired by the life and work of transgender activist Sylvia Rivera. 
Listen to the full recordings of Salah, CAConrad, and Chen reading for the Poetry Center on Voca:
Trish Salah (2017)
CAConrad (2014)
Ching-In Chen with the Thinking Its Presence Board (2017)
2.3 Sound and Story
Michelle Whittaker presents recordings of poems that display their writers' skill with both narrative and sound as they each consider the body as a site of conflict and grace. Whittaker considers the way Robert Hass employs sound to communicate strong emotion ("A Story About the Body"), connects with Ellen Bryant Voigt's memories of seeing a family member's scars ("Lesson"), and celebrates Michael S. Harper's reflective pairing of narrative tension and cycling sounds ("The Borning Room"). To close, Whittaker reads her poem "In the Afterlight," itself a complexly layered composition of sound and image. 
Listen to the full recordings of Hass, Voigt, and Harper reading for the Poetry Center on Voca:
Robert Hass (1984)
Ellen Bryant Voigt (2003)
Michael S. Harper (1973)
2.4 Echoes of Yi Sang
Jack Jung shares poems in which he hears echoes of the themes, musicality, and imagery of Korean modernist poet Yi Sang. Shadow selves recur in each selection: Jung introduces early recordings of James Tate in 1968 on sparring with his shadow ("Shadowboxing") and W.S. Merwin in 1969 reading a mythical poem about anti-creation ("The Last One"). He also discusses Sawako Nakayasu's playful, desperate poem in which ants become a double of humans ("Battery"). Jung closes with his translation of Yi Sang's "Crow's Eye View, Poem No. 15," which considers our shadow selves and provides what Jung calls a "much-needed lyrical recognition of our failures and suffering ."
Listen to the full recordings of Tate, Nakayasu, and Merwin reading for the Poetry Center on Voca:
James Tate (1968)
Sawako Nakayasu (2007)
W.S. Merwin (1969)
2.5 Quotidian, Transcendant
Cynthia Cruz introduces poems that mingle "the everyday with the mystical, the unreasonable," the poems' meaning and beauty transcending the words themselves. Cruz considers the urgency of the quotidian in Denis Johnson's "The Monk's Insomnia," the magical life a poem can carry within itself in Jon Anderson's "Fox," and negation as a place of beginning in Orlando White's "Ats'íísts'in." To close, Cruz reads "Hotel Letters," a poem from a forthcoming collection. 
Listen to the full recordings of Johnson, Anderson, and White reading for the Poetry Center on Voca:
Denis Johnson (1993)
Jon Anderson (1978)
Orlando White, in a reading celebrating the anthology Sing: Poetry from the Indigenous Americas (2011)
2.6 Not a Melody, but a Thorn
Douglas Kearney discusses recordings that give rise to reflections on human interaction and the potential for both connection and violence held there. Kearney introduces Rosa Alcalá as she uses found text to chart the shape of violence ("Are You Okay?"), Martín Espada as he encounters "reeling hyper-reality" in the courtroom ("City of Coughing and Dead Radiators"), and Ai as she pushes the limits between understanding and sympathizing with cruel narrators ("Abortion"). Kearney ends by reading a poem sparked by Fred Moten's essay "Black Kant."
Listen to the full recordings of Alcalá, Espada, and Ai reading for the Poetry Center on Voca:
Rosa Alcalá (2020)
Martín Espada (1992)
Ai (1972)
You can also find readings by Douglas Kearney on Voca, including his most recent with percussionist/electronic musician Val Jeanty, which was given as part of the Thinking Its Presence conference in 2017.
2.7 The Hinge of Possibility
Jane Hirshfield curates poems that look into the abyss with brave clarity and complex humility. Hirshfield shares Eavan Boland's probing into the place of shadows that history passes by ("Quarantine"), Miroslav Holub's reminder that there is life and meaning beyond human precision ("Brief Thoughts on Exactness"), and Tomas Tranströmer's marrying of the visionary and the vernacular ("Vermeer"). Hirshfield closes by reading her poem "Day Beginning with Seeing the International Space Station and a Full Moon Over the Gulf of Mexico and All Its Invisible Fishes."
Listen to the full recordings of Boland, Holub, and Tranströmer reading for the Poetry Center on Voca:
Eavan Boland (2003)
Miroslav Holub (1988)
Tomas Tranströmer (1988)
Listen to a 1995 reading by Jane Hirshfield on Voca.
---
1.1 The Big Story of Life on Earth
Alison Hawthorne Deming introduces recordings of Diane Ackerman reading a love poem for an extraterrestrial ("Ode to the Alien"), Cornelius Eady choosing gratitude as a response to anger and racial discrimination ("Gratitude"), and N. Scott Momaday describing a memorable encounter with Georgia O'Keeffe ("Forms of the Earth at Abiquiu"). Deming also reads a new poem written during this time of quarantine and isolation, "Territory Drive," originally published at Terrain.org.
Listen to the full recordings of Ackerman, Eady, and Momaday reading for the Poetry Center on Voca:
Diane Ackerman (1985) 
Cornelius Eady (1991) 
N. Scott Momaday (1992)
You can also find readings by Alison Hawthorne Deming on Voca, including her most recent, which was given as part of our Climate Change & Poetry series in 2017.
1.2 Ada Limón: A Way Forward
Ada Limón shares poems that speak to finding a way forward through moments of crisis and struggle. She discusses Lorna Dee Cervantes on being courageous enough to be alone ("Crow"), the enduring relevance of poems written in a particular moment, like Mark Wunderlich's "Peonies," and Lucille Clifton's anthem on need, defiance, and making it up as we go ("won't you celebrate with me"). Limón closes by reading her poem "The End of Poetry," published this spring in the New Yorker.
Listen to the full recordings of Cervantes, Wunderlich, and Clifton reading for the Poetry Center on Voca:
Lorna Dee Cervantes (1991)
Mark Wunderlich (1995)
Lucille Clifton (1998)
Listen to two readings by Ada Limón on Voca, including her most recent, which was given as part of our Art for Justice series in 2020.
1.3 Hanif Abdurraqib: A Brilliant Unfurling
Hanif Abdurraqib presents poems that offer listeners an invitation to reflection via rich details, repetition, and rhythm. He discusses his admiration for Ross Gay's tenderness ("To the Fig Tree on 9th and Christian"), shares a long poem by Juliana Spahr that creatively engages with the political ("Gentle Now, Don't Add to Heartache"), and praises Yona Harvey's tenderness and nuanced understanding of violence ("Hurricane"). Abdurraqib closes by reading his poem "Someone Brought You into This World and Someone Can Take You."
Listen to the full recordings of Gay, Spahr, and Harvey reading for the Poetry Center on Voca:
Ross Gay (2017)
Juliana Spahr (2009)
Yona Harvey (2014)
1.4 Urayoán Noel: Radical Imagination
Urayoán Noel introduces recordings of Ai engaging with war through necessary fury ("The Root Eater"), Lehua M. Taitano composing a lifeline to communities living with the legacies of colonialism ("A Love Letter to the Chamoru People in the Twenty-first Century"), Ofelia Zepeda on the untranslatability of song ("Ñeñe'i Ha-ṣa:gid / In the Midst of Songs"), and a fable of radical imagination by Gloria E. Anzaldúa ("Nepantla"). Noel ends the episode with his poem "Molecular Modular," built around open-ended questions considering virality and modes of community.
Listen to the full recordings of Ai, Taitano, Zepeda, and Anzaldúa reading for the Poetry Center on Voca:
Ai (1972)
Lehua M. Taitano with the board of Thinking Its Presence (2017)
Ofelia Zepeda (2015)
Gloria E. Anzaldúa (1991)
Listen to a performance by Urayoán Noel on Voca, presented as part of the Thinking Its Presence conference in 2017.
1.5 Maggie Smith: A Conversation with Our Own Minds
Maggie Smith approaches poems as a poet's best teacher in this episode, calling poems "a conversation we have with our own minds." Smith shares a poem by Donald Hall that shaped her early days of writing ("Gold"), a Lynn Emanuel poem that she prizes for its perfection of word choice ("Stone Soup"), and a prose poem by Jenny Boully that engages the listener through its forward momentum ("Tether"). Smith closes by reading her poem "Ohio Cento." 
Listen to the full recordings of Hall, Emanuel, and Boully reading for the Poetry Center on Voca:
Donald Hall (1972)
Lynn Emanuel (1993)
Jenny Boully (2013)
Listen to a 2018 reading by Maggie Smith on Voca.
1.6 TC Tolbert: Deep Presence
TC Tolbert shares recordings that express a willingness to be deeply present, including a poem by Akilah Oliver that records intimacy with grief ("Selections from the Putterer's Notebook and 'An Arriving Guard of Angels, Thusly Coming to Greet'"), a poem by Rigoberto González that brings exquisite specificity to a migrant's narrative ("The Bordercrosser's Pillowbook"), and a Marie Howe poem that demonstrates the power of staying with a constraint for as long as you can ("Magdalene—The Seven Devils"). Tolbert closes by reading "Dear Melissa," an epistolary poem to an earlier self.
Listen to the full recordings of Oliver, González, and Howe reading for the Poetry Center on Voca:
Akilah Oliver (2010)
Rigoberto González (2010)
Marie Howe (2012)
Listen to a 2011 reading by TC Tolbert on Voca.
1.7 Bonus: Inspiring K-12 Students with Voca
Teaching artists from the Poetry Center's Writing the Community program offer ideas for using recordings from Voca to inspire K-12 students. Kristen E. Nelson discusses the benefits of using a simple, concrete parameter—such as writing about the moon—for younger students. She shares moon poems by Al Young ("Excerpt from 'About the 22 Moon Poems'" and "Moon of No Return") and a student at Miles Exploratory Learning Center. Lisa M. O'Neill discusses the power of using lists and other forms of everyday writing familiar to students as an entry point to help students feel comfortable with writing poetry. She introduces a list poem by US Poet Laureate Joy Harjo ("For Calling the Spirit Back from Wandering the Earth in Its Human Feet") and shares two list poems written by students at the CAPE School that came out of an assignment inspired by Wang Ping's poem "Things We Carry on the Sea."
Listen to the full recordings of Young and Harjo reading for the Poetry Center on Voca:
Al Young (1997)
Joy Harjo (2016)
Learn more about the Poetry Center's education programs by visiting the Poetry Center online and clicking on the "Education" tab.