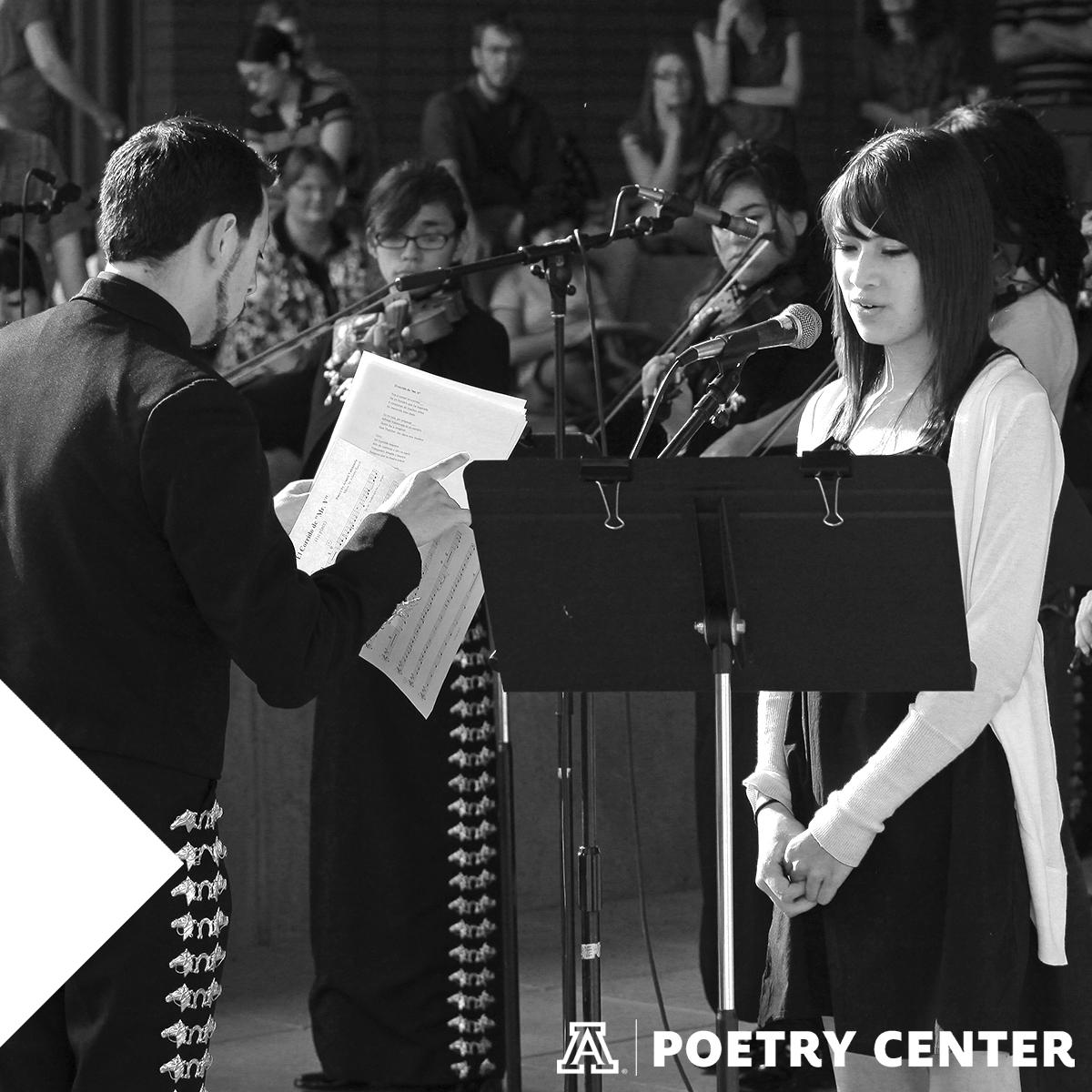 The corrido is a musical ballad form developed in Mexico in the 1800s and originally sung throughout the country. Although still popular in Mexico, over time it has become known as música de la frontera (border music) because of its popularity along both sides of the U.S.–Mexico border.
From 2000 to 2015, the Poetry Center ran the High-School Bilingual Corrido Contest, a state-wide competition in which Arizona high school students wrote original corridos for a chance to win cash prizes. The contest supported creative writing and promoted awareness of the corrido. The Poetry Center no longer administers this contest, but continues to offer these resources on teaching the corrido to high-school students, and an archive of 15 years of award-winning corridos written by Arizona high school students.
A Decade of Young Corridistas: 2000-2010
This anthology published by the Poetry Center includes articles about the corrido by scholars Maribel Álvarez and Celestino Fernández and lyrics of contest-winning corridos written by Arizona high school students. 
Lesson Plans
The Kennedy Center ArtsEdge website hosts corrido-writing lesson plans.
Other Web Resources
 Corridos sin Fronteras is a great site that allows you to write lyrics online and perform them to a prepared corrido melody.
Wikipedia has a good entry on the corrido.
Other Books on the Corrido
Poetry and violence : The ballad tradition of Mexico's Costa Chica by John H. McDowell. (University of Illinois Press, 2000.)
With His Pistol in His Hand: A border ballad and its hero by Américo Paredes. (University of Texas Press, 1998.)
The Mexican corrido : A feminist analysis by María Herrera-Sobek. (Indiana University Press, 1990.)
Music Compilations of Corrido
The Mexican Revolution Corridos: about the heros and events 1910-1920 and beyond. (1996, Arhoolie Productions, Inc.)
Mexican Corridos. (1956, Folkways Records).
Heros and Horses: Corridos from the Arizona-Sonora Borderlands. (Smithsonian Folkways Recordings, 2002).
Classic Protest Songs. (Smithsonian Folkways Recordings, 2009).