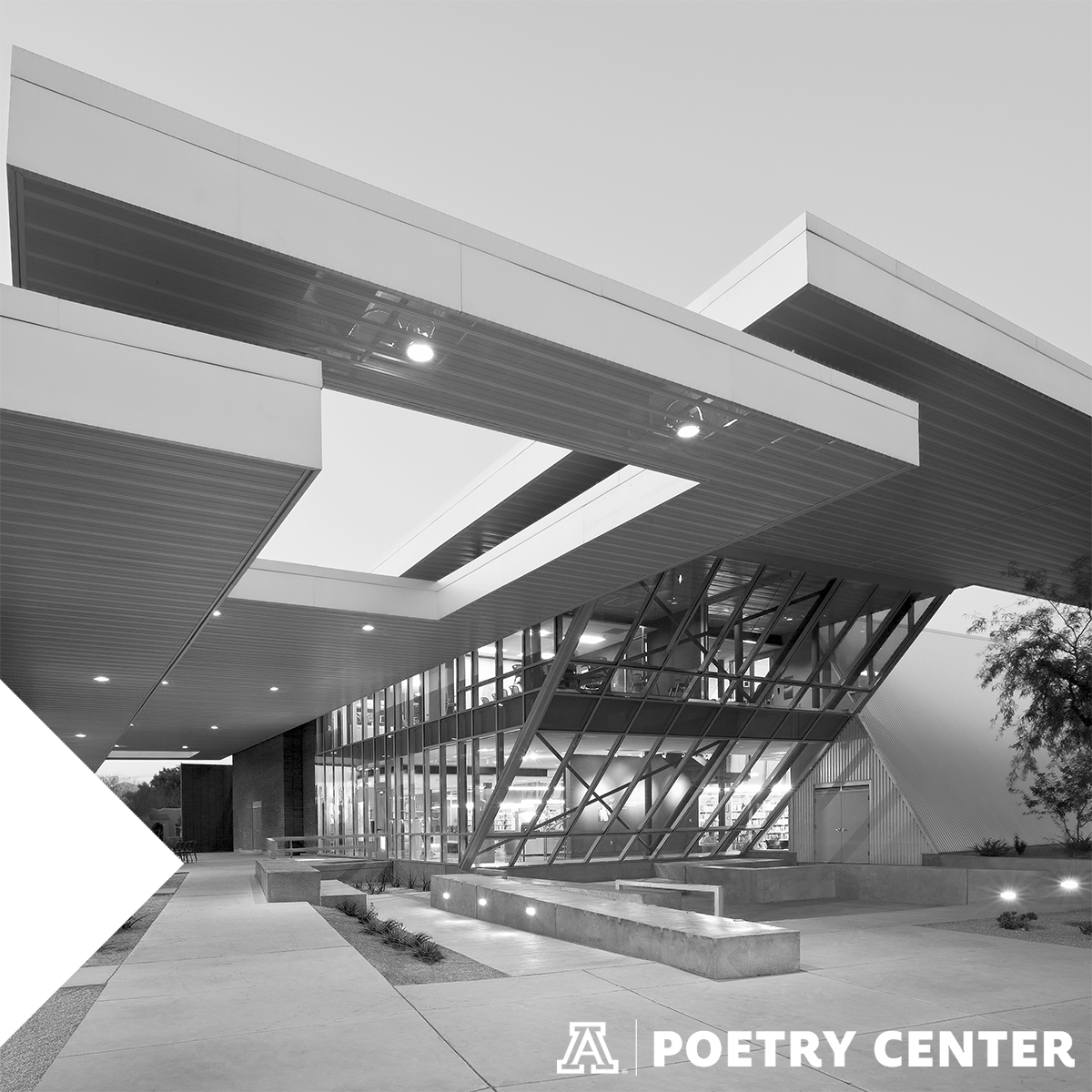 Fall 2020 Update
The Poetry Center Library will remain closed to the public for the fall semester. For a full overview of Fall 2020 at the Poetry Center, please read this note from Executive Director Tyler Meier. Beginning August 26, we will launch "Ask a Librarian" hours on Wednesdays from 1-4 PM: call (520) 626-3765 during these hours to speak with our library staff. You can also reach us any time via email at poetry@arizona.edu. We miss you! Be well! 
An internationally renowned poetry library, the Poetry Center sponsors numerous University and community programs, including readings and lectures, classes and workshops, discussion groups, symposia, writing residencies, poets-in-the-schools, poets-in-the-prisons, contests, exhibitions, and online resources, including standards-based poetry curricula. An area of special emphasis within the College of Humanities, the Poetry Center is accessible to the public.
LOCATION
The University of Arizona Poetry Center
1508 E. Helen Street
Tucson, Arizona 85721-0150
520-626-3765
520-626-5566 (FAX)
poetry@email.arizona.edu
Ask a librarian
Wednesdays, 1-4 PM: Call (520) 626-3765 to speak with a librarian for virtual reference service. We will do our best to assist you remotely!
 HOURS OF OPERATION 
| | |
| --- | --- |
| Monday | Closed |
| Tuesday | 9:00 a.m. to 6:00 p.m. |
| Wednesday | 9:00 a.m. to 6:00 p.m. |
| Thursday | 9:00 a.m. to 8:00 p.m.* |
| Friday | 9:00 a.m. to 5:00 p.m. |
| Saturday | 9:00 a.m. to 3:00 p.m. |
| Sunday | Closed |
* On Thursday evenings when we host a Reading & Lecture Series event, the library will close one hour early, at 7:00 PM. For our calendar of events, see poetry.arizona.edu/calendar.
Upcoming Closures: we will be closed until further notice
PARKING
Free parking is available in Zone 1 lots around the Poetry Center after 5:00 p.m. on weekdays and all day on weekends. Paid parking is also available in the Highland Avenue Garage, across the street from the Poetry Center.
CODE OF CONDUCT
A condensed version of the Poetry Center's Code of Conduct is posted in the Center's library. For a view of our complete Code of Conduct and Poetry Center policies, click here: Poetry Center Code of Conduct.
VIRTUAL TOUR
You can take a virtual tour of the Poetry Center online using our panoramic viewer.