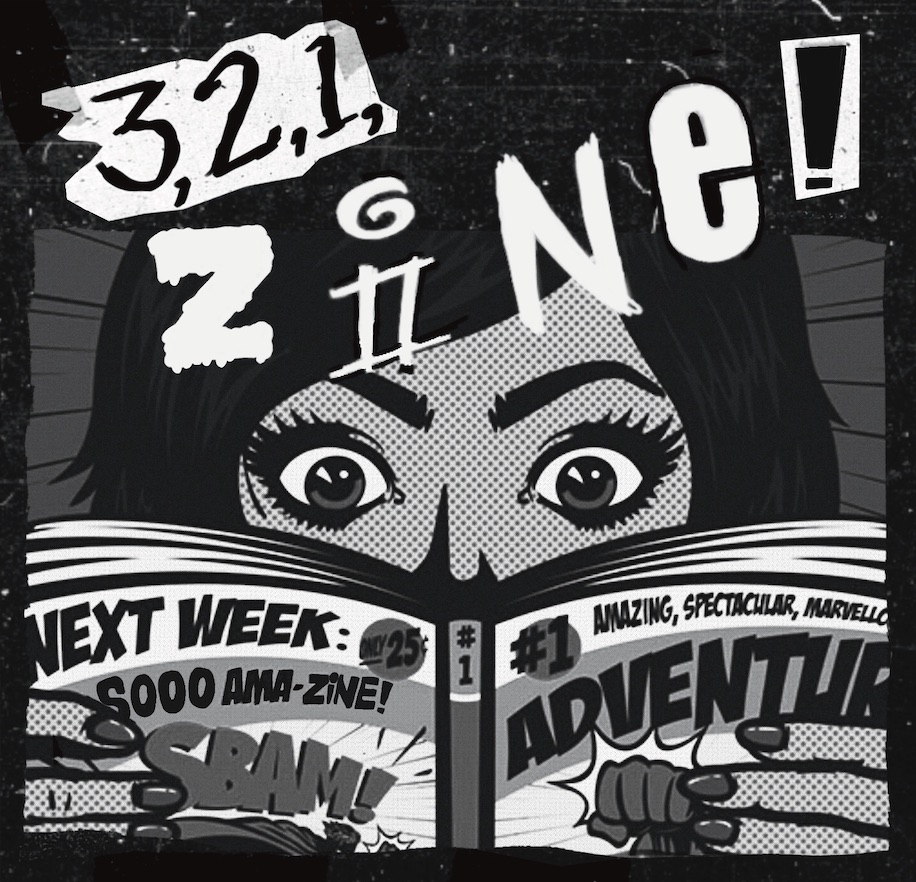 We're thrilled to announce Brave Books: Zines and Zine Libraries! Over the next several years, we'll celebrate and invite young people to participate in the wonderful, wild, DIY, cut n' paste world of zine making. Curious about what's happening, or want to know what, exactly, zines are? Check out the FAQ below.
So, what's a zine?
One of our favorite definitions of zines comes from Stephen Duncombe, who writes: "Zines are noncommercial, non-professional, small-circulation magazines which their creators produce, publish, and distribute by themselves." Basically, they're self-published booklets that have been made by artists, writers, and radicals for generations, with roots in subcultures including science fiction and punk rock. They're often made with scissors, paper, and glue, but are sometimes laid out on computers! Zines are typically 10-40 pages long, although they can be shorter, too.
You can download our zine how-to booklet, illustrated by Matt Wood, at the bottom of this post.
What are zines about?
Anything and everything—the best zines focus on what the writer/artist is most passionate about! There are perzines (short for personal zines) about a writer's own life, pop-culture-focused fanzines, cook zines, art zines, how-to zines, political zines, and even zines about zines! A good way to decide what your zine should include? Brainstorm a list of things you love and pick the one you think you have the most to say about.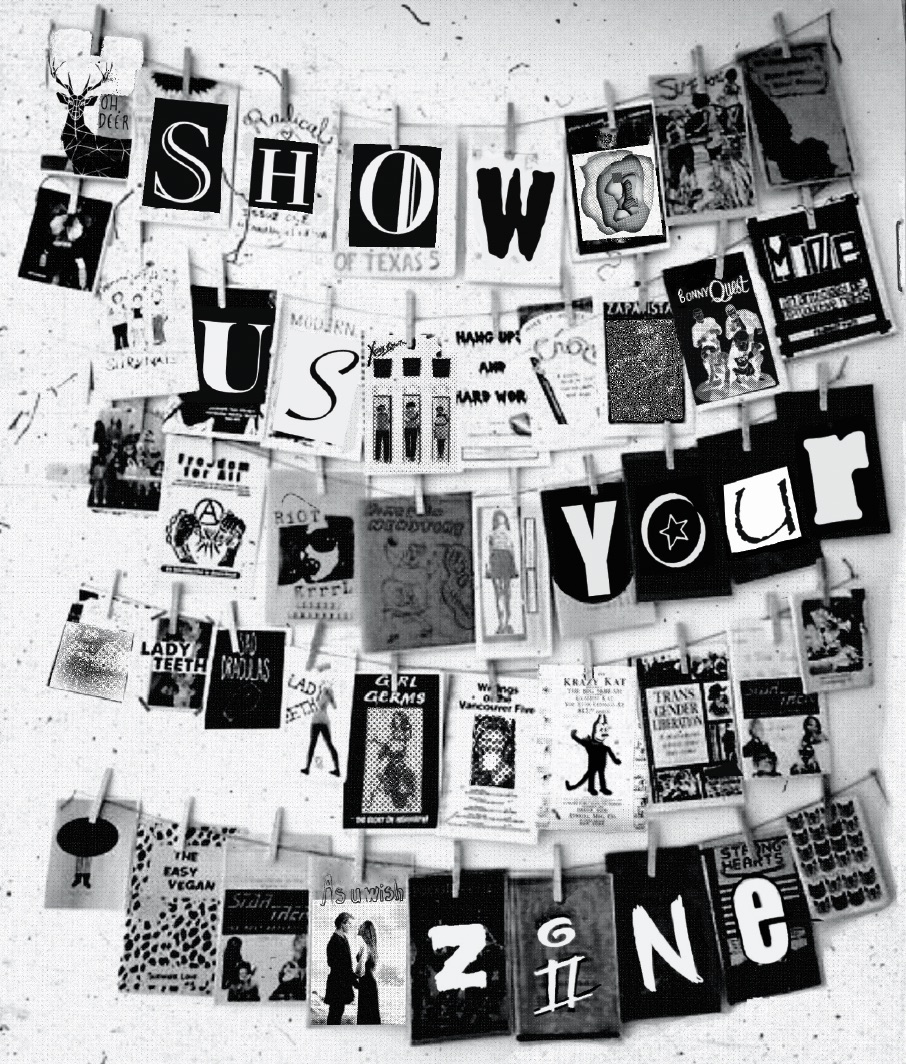 How will zine-making be part of Brave Books?
The UA Poetry Center will distribute zine-making kits to local organizations, as well as middle and high school classrooms. Students will be invited to create their own zines and are encouraged to send the original or a copy back to us for inclusion in a Spring 2023 exhibit at the Poetry Center.
Public health permitting, we'll also host zine-making pop ups at various community events around Tucson and southern Arizona! We plan to distribute zines at the outdoor "The Art of Food" Community Day at the University of Arizona Museum of Art on October 24, 2021 and are working on a zine kit distribution with the Dr. Fernando Escalante Tribal Library!
What else will Brave Books include?
We're kicking things off with "Y/our Words Matter," a professional development session for classroom teachers and community educators with Dr. Adela Licona, and we have another professional development slated for the Spring!
On the first Tuesday of each month, we'll publish a Brave Books blog post highlighting exciting aspects of zines and zine-making, including how-tos, history tidbits, interviews, and recommended reading.
A display of zine-related books will be available at the UA Poetry Center for patron browsing.
And more! Stay tuned.
I'm an elementary, middle, or high school student who would like to contribute a zine to the 2023 exhibit! Where can I send or bring it?
UA Poetry Center
c/o Wren Goblirsch
1508 E Helen St.
Tucson, AZ 85719
I'm an educator interested in bringing zines into my classroom. Where can I learn more about them?
Here are some sites with lots of information about zines:
Stolen Sharpie Revolution
Zinelibraries.info
POC Zine Project
Queer Zine Archive Project
And you might want to check out some of the awesome zine-related projects based in Arizona:
Tucson Zine Fest
Wasted Ink Distro
Outspokin' and Bookish
Arizona Queer Archives
Jewish Zine Archive
We're excited to collaborate with teachers and community educators who would like to bring zines into their classrooms and projects. Feel free to drop us a line at pceducation@email.arizona.edu.
All art by Matt Wood of Alleycat Murals.