Thursday, October 13, 2022 - 7:00pm
Add to Calendar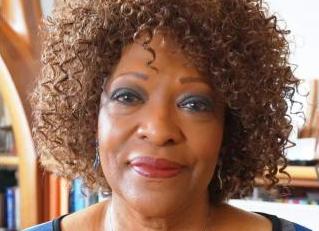 Guidance regarding COVID-19 procedures at our Reading & Lecture Series events is available here. All events will be streamed live on our website. 
This event will take place at the Health Sciences Innovation Building (HSIB), 1670 E Drachman St, Tucson, AZ 85721. Free registration is required for this event. Check back here for registration link closer to the date of the event. 
We are proud to present, as part of the Tucson Humanities Festival and the College of Humanities at the University of Arizona, a reading by Rita Dove.  This reading is presented in partnership with the Borchard Foundation Center on Literary Arts, and cosponsored by the University of Arizona Office of Faculty Affairs.
Rita Dove, former U.S. Poet Laureate and Pulitzer Prize recipient, is the only poet ever to be honored with both the National Humanities Medal and the National Medal of Arts. Recent recognitions include the Wallace Stevens Award and the American Academy of Arts & Letters' Gold Medal in poetry. She teaches creative writing at the University of Virginia; her latest poetry collection, Playlist for the Apocalypse, appeared in 2021.
Additional support for the 2022-2023 Reading & Lecture Series was provided by Innovations in Healthy Aging – a strategic collaboration led by the University of Arizona Health Sciences, rethinking what it means to thrive while aging.