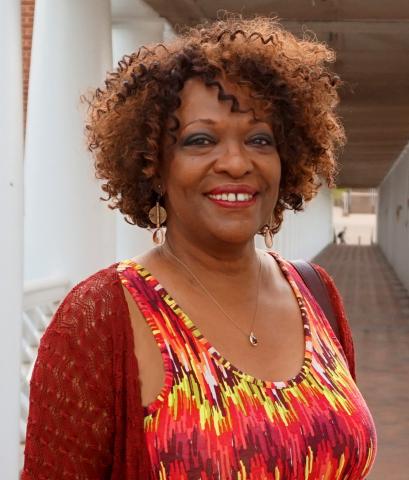 Former U.S. poet laureate Rita Dove was born in Akron, Ohio in 1952. A 1970 Presidential Scholar as one of the one hundred top high school graduates in the nation that year, she received her MFA in 1977 from the University of Iowa's Writers Workshop, where she was the only African American student at the time. From 1981 to 1989 she taught creative writing at Arizona State University - the final two years as the first and only African-American full professor in ASU's English Department. 
    In 1989 Rita Dove joined the University of Virginia, where she continues to hold the chair of Commonwealth Professor of English. The recipient of the 1987 Pulitzer Prize in poetry for Thomas and Beulah, a book she wrote while teaching at ASU, she has numerous other literary works to her credit, among them Sonata Mulattica (2009), a poetic treatise on the life of 19th century violinist George Bridgetower, as well as sole editorship of The Penguin Anthology of Twentieth-Century American Poetry (2011). Her drama The Darker Face of the Earth premiered at the Oregon Shakespeare Festival in 1996, followed by productions at the Kennedy Center in Washington, D.C., the Royal National Theatre in London and many other venues. The Boston Symphony debuted her song cycle "Seven for Luck," with music by John Williams, under the composer's baton in 1998.
    Rita Dove's most recent book, Collected Poems 1974-2004, received the 2017 NAACP Image Award and was a finalist for the 2016 National Book Award. Among her many other honors are the 2011 National Medal of Arts from President Obama, the 1996 National Humanities Medal from President Clinton (making her the only poet with both national medals) and 25 honorary degrees, including an honorary Doctor of Letters from Arizona State University in 1995.