Thursday, December 1, 2022 - 7:00pm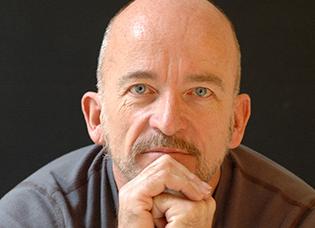 Guidance regarding COVID-19 procedures at our Reading & Lecture Series events is available here. All events will be streamed live on our website. 
The Tom Sanders Memorial Reading is an annual presentation in the Poetry Center's Reading and Lecture series. Established by the generosity of Tom's friends in 2017, this event features writers who were former students at the University of Arizona, writers who were formerly or currently members of the University of Arizona faculty, or University of Arizona Press authors. 
We are proud to present Mark Doty, who will read from his work.
Mark Doty is the author of nine books of poetry, including Deep Lane (April 2015), Fire to Fire: New and Selected Poems, which won the 2008 National Book Award, and My Alexandria, winner of the Los Angeles Times Book Prize, the National Book Critics Circle Award, and the T.S. Eliot Prize in the UK. He is also the author of four memoirs: the New York Times-bestselling What Is the Grass, Dog Years, Firebird, and Heaven's Coast, as well as a book about craft and criticism, The Art of Description: World Into Word. Doty has received two NEA fellowships, Guggenheim and Rockefeller Foundation Fellowships, a Lila Wallace/Readers Digest Award, and the Witter Byner Prize.
Additional support for the 2022-2023 Reading & Lecture Series was provided by Innovations in Healthy Aging – a strategic collaboration led by the University of Arizona Health Sciences, rethinking what it means to thrive while aging.