Thursday, January 12, 2023 - 7:00pm
Add to Calendar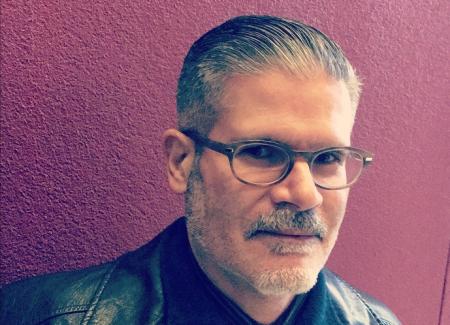 Guidance regarding COVID-19 procedures at our Reading & Lecture Series events is available here. All events will be streamed live on our website in addition to the in-person reading. 
We are proud to present a reading by Roberto Tejada. 
Roberto Tejada is the author of poetry collections Why the Assembly Disbanded (2022), Full Foreground (2012), Exposition Park (2010), and Mirrors for Gold (2006), as well as Still Nowhere in an Empty Vastness (essays, 2019), and art and media histories that include the books National Camera: Photography and Mexico's Image Environment (2009) and Celia Alvarez Muñoz (2009). He was awarded The John Simon Guggenheim Memorial Foundation Fellowship in Poetry (2021) and is the Hugh Roy and Lillie Cranz Cullen Distinguished Professor at the University of Houston.
Additional support for the 2022-2023 Reading & Lecture Series was provided by Innovations in Healthy Aging – a strategic collaboration led by the University of Arizona Health Sciences, rethinking what it means to thrive while aging.