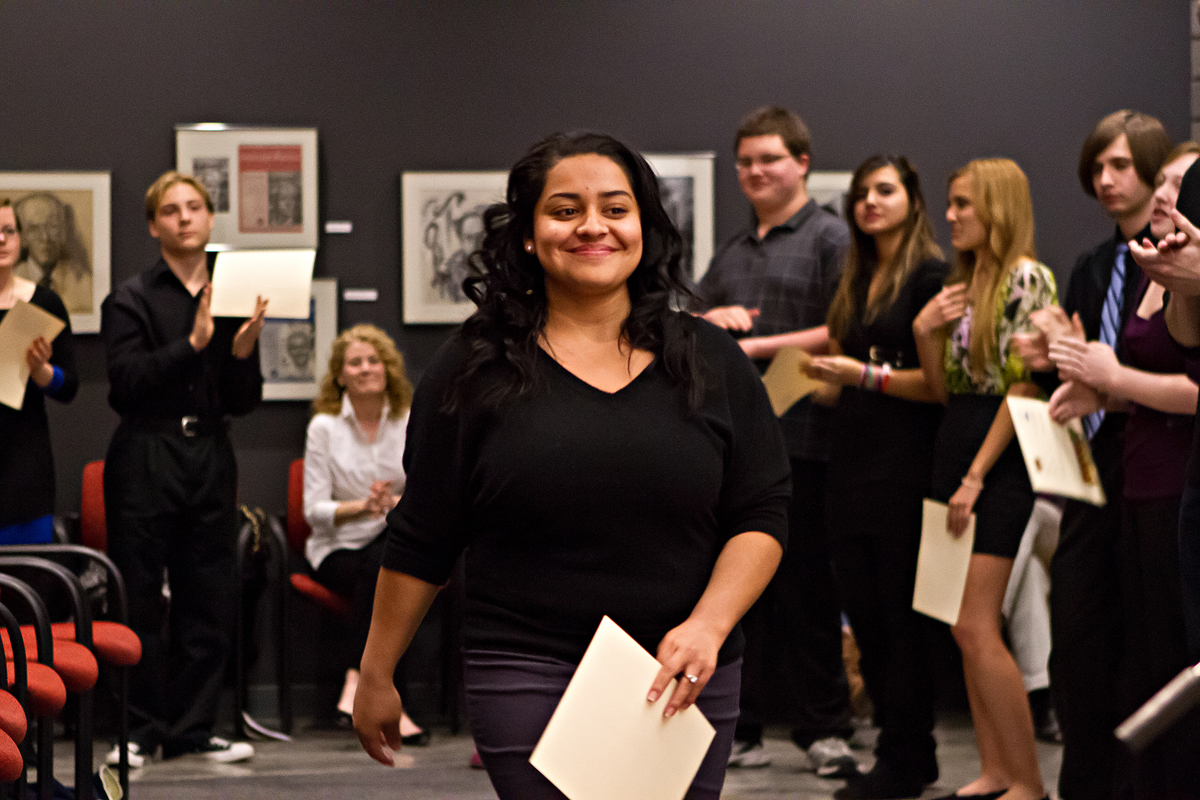 In partnership with the Arizona Commission on the Arts, the Poetry Center administers and facilitates Poetry Out Loud for the Southern Arizona region. 
Residencies: Poet Visits to Your School!
Through funding from the Arizona Commission on the Arts, the Poetry Center offers one-day residencies, or classroom visits by poets to POL-registered schools to guide students through the process of creating unique poem performances. You can learn more about the fabulous poets we work with here. These 7-hour classroom visits are available to schools in Southern Arizona free of charge! To receive a residency, the lead teacher must fill out the form below, sign a contract, and agree to coordinate the visit with all parties at the school site. We have a limited number of visits available on a first-come first-served basis. To schedule your residency, please fill this form and email (angler@email.arizona.edu) or fax it to Renee Angle at (520) 621-5566. Requests for poets visits must be received on or before Monday, October 31st. 
Poets who visit schools are experienced, accomplished practitioners of their craft. Learn more about them here.
Southern Arizona Regional Finals
Winners from each school competition compete at a Southern Arizona regional finals competition hosted by the Poetry Center in the spring. The next regional finals event is scheduled for Saturday, February 18th from 1 p.m. to 3 p.m. at the Poetry Center. The event is open to the public and we encourage all friends and family of competing students to attend.
best practices for program implementation
Developed by teaching artists and Poetry Center staff with decades of combined experience, this set of best practices offers useful tips for preparing students to perform beyond their classroom and school communities.