Monday, March 4, 2019 - 6:00pm

to

Wednesday, March 20, 2019 - 8:00pm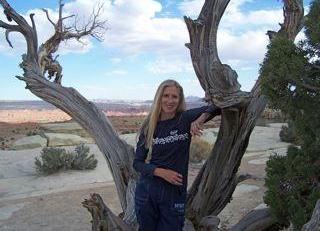 Class Meetings: Mondays & Wednesdays, March 4 + 6, March 11 + 13, March 18 + 20 from 6:00 PM - 8:00 PM, in the Poetry Center Conference Room 205. 
Registration opens December 17, 2018 at 11 AM. ***SOLD OUT***
This writing intensive will concentrate on writing the poetry of eco-justice. We will meet two nights for three weeks. Each night will include a writing prompt, discussion of model poems by Mary Oliver, Camille Dungy, Joy Harjo, Sandra Alcosser, Patricia Spears Jones, Patti Ann Rogers, Audre Lorde, Linda Hogan, Theodore Roethke, Nathasha Threthaway, Jennifer Forester, W.S. Merwin, Wang Ping, Gary Snyder, Ann Fisher-Wirth, Marilyn Nelson, Teresa Mei Chuc, Jim Harrison, Melissa Tuckey, Drucilla Wall, Rita Dove, WS Merwin and others, and encouraging discussion of participant poems. The generative poetry writing intensive will focus on writing techniques such as figurative language, sound imagery and uses, line breaks, fresh imagery and how to write eco-justice poems without being didactic. American Book Award-winning poet, editor, environmental activist, and Black Earth Institute Fellow, Pamela Uschuk will lead the intensive. The main goal of the intensive is to write poetry concerned with ecological issues without being didactic as well as to give shape to the wild inside by observing the wild outside. Come prepared to write and share your work. Learn to create powerful metaphors from the natural world, the use of sound techniques to create rhythms as well as various types of line breaks to create a form for your poems and to illuminate multiple-depths of meaning. Thoreau wrote, "In wilderness lies preservation." Just as we need to preserve the last wildernesses on our planet, poets need to speak their truths about pressing environmental issues as well as to preserve what's wild within themselves. We'll read and discuss eco-justice poetry, urban nature poetry, and ecopoetry. Come to howl out powerful poems of your own. You can expect to take home 10-12 new poems.