Thursday, February 3, 2022 - 7:00pm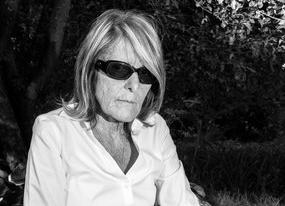 Guidance regarding COVID-19 procedures at our Reading & Lecture Series events is available here. All events will be streamed live on our website in addition to the in-person reading. 
The UA Prose Series, curated by faculty of the Creative Writing Program at the UA, presents prose writers of distinction. We are proud to present a reading by Joy Williams. 
Joy Williams is the author of four previous novels–including The Quick and the Dead, a runner-up for the Pulitzer Prize–and four collections of stories, as well as Ill Nature, a book of essays that was a finalist for the National Book Critics Circle Award. Among her many honors are the Rea Award for the Short Story and the Strauss Living Award from the American Academy of Arts and Letters. She was elected to the Academy in 2008. She lives in Tucson, Arizona, and Laramie, Wyoming.
UA Prose Series readings are co-sponsored by the UA College of Social & Behavioral Sciences and the Department of English. 
Additional support for the 2021-2022 Reading & Lecture Series was provided by Innovations in Healthy Aging – a strategic collaboration led by the University of Arizona Health Sciences, rethinking what it means to thrive while aging.