Thursday, October 14, 2021 - 7:00pm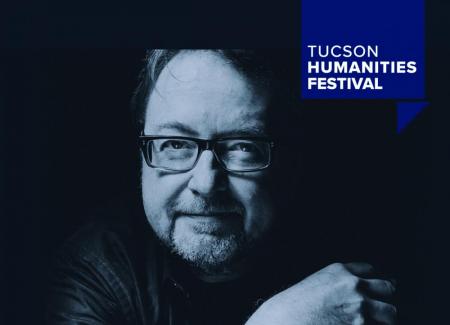 Guidance regarding COVID-19 procedures at our Reading & Lecture Series events is available here. All events will be streamed live on our website. 
This event will take place at the Health Sciences Innovation Building (HSIB), 1670 E Drachman St, Tucson, AZ 85721. Free registration is required here. 
Listen to Luis on Arizona Spotlight here. 
We are proud to present, as part of the Tucson Humanities Festival and the College of Humanities at the University of Arizona, a reading by Luis Alberto Urrea. After the reading, there will be a short Q & A. 
Luis Alberto Urrea is a prolific and acclaimed author of 14 books, including poetry, essays and novels. Born in Tijuana, Mexico to a Mexican father and an Anglo mother, Urrea's work is inspired by his cross-cultural upbringing and unique perspective of life on both sides of the border.
Additional support for the 2021-2022 Reading & Lecture Series was provided by Innovations in Healthy Aging – a strategic collaboration led by the University of Arizona Health Sciences, rethinking what it means to thrive while aging.