Saturday, May 6, 2023 - 10:30am

to

Saturday, May 20, 2023 - 2:30pm
Add to Calendar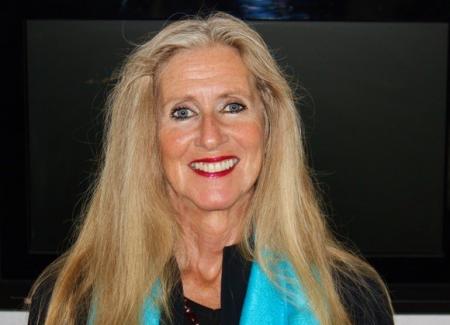 Saturdays, May 6, 13, & 20, 10:30AM - 2:30PM 
Meetings will take place in the Poetry Center's Alumni Room, Room 205; limit 12 students. Registration now open.  Register here. 
This three week poetry writing class delves into lyric forms, including epistolatory, lyric micro essay, erasure poetry, and ekphrastic poetry to address the Climate Crisis. The course, taught once a week for 4 hours, will include inclass and out of class generative writing prompts and time to work on these, reading assignments, inclass workshops of student writing and written feedback from the instructor. This is a class grounded in scientific reality and hope, not a doom and gloom class. We will look at solutions as well as pressing environmental problems. Writing lyric eco poetry develops writing and research skills. Participants choose environmental topics they are passionate about. They are taught various writing techniques, figurative language, line breaks, form, sound techniques, narrative, rhythmic and im-agery arcs, etc. to make poems more compelling and memorable. The instructor provides literary models. Lyric writing about land, wilderness, animals, trees and ecosystems as well as how social issues such systemic racism are entangled in the degradation of ecosystems is important work. This writing intensive explore ways that writers have written about various ecological issues—from prejudice against endangered animals like bats, grizzly bears and wolves to environmental issues like urban sprawl, racism, homophobia, the relaxation of clean air and water laws to fracking to the acidfication of the oceans to carbon sequestration to creat-ing gardens to attract endangered butterflies and song birds. There are endless topics to write about and a plethora of texts and internet source materials. For some participants, this will be literary surgery that will help sort fact from fiction and from rumor as they research the topic of their choice. The goal of this writing inten-sive is to write powerful lyric eco/eco jusice poetry. The goal is also transformation and empowerment through creative self expression.
Some of the writers used for models as Natalie Diaz, Rita Dove, Camille Dungy, Martín Espada, Ana Flores, Ann Fisher-Wirth, Carolyn Forche, Kate Gale, Joy Harjo, Sean Hill, Linda Hogan, Patricia Spears Jones, Jacqueline Johnson, Rich-ard Jackson, Petra Kuppers, J. Drew Lanham, Ada Limón, Derrek Sheffield, Craig Santos Perez, Patricia Jabbeh Wesley, C.D. Wright, and Luis Alberto Urrea.
Please bring a writing journal, a good pen or a laptop for inclass writings.