Thursday, October 19, 2023 - 7:00pm
Add to Calendar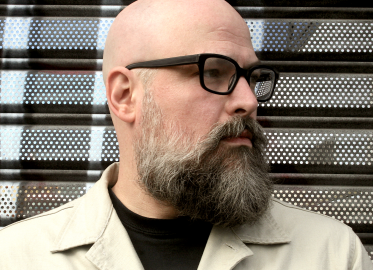 Guidance regarding COVID-19 procedures at our Reading & Lecture Series events is available here. All events will be streamed live on our website in addition to the in-person reading.
We are proud to present a reading by Timothy Donnelly.
Timothy Donnelly's most recent book, Chariot, was published this year by Wave Books. His previous books include The Problem of the Many and The Cloud Corporation, winner of the 2012 Kingsley Tufts Poetry Award. A Guggenheim Fellow, he teaches at Columbia University and lives in Brooklyn with his family.
Additional support for the 2023-2024 Reading & Lecture Series was provided by Innovations in Healthy Aging – a strategic collaboration led by the University of Arizona Health Sciences, rethinking what it means to thrive while aging.