Thursday, November 9, 2023 - 7:00pm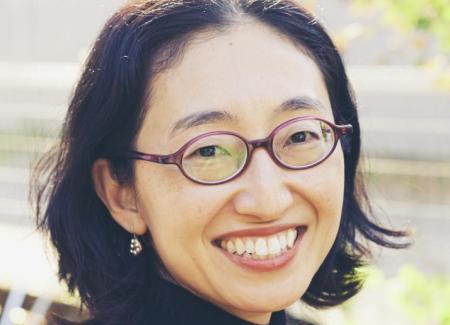 Guidance regarding COVID-19 procedures at our Reading & Lecture Series events is available here. Please note that this reading will not be livestreamed but will be available on VOCA at a later date.
In collaboration with the American Literary Translators Association and as part of the ALTA46 conference, we are proud to present Sawako Nakayasu.
Born in Japan and raised in the US, Sawako Nakayasu is an artist working with language, performance, and translation. Her newest books of poetry include Pink Waves (Omnidawn, 2023), a finalist for the PEN/Voelcker award, and Some Girls Walk Into The Country They Are From (Wave Books, 2020), both of which engage the intersection between writing and translation. Mouth: Eats Color – Sagawa Chika Translations, Antitranslations, & Originals is a multilingual work that combines both original and translated poetry. Settle Her, which was written on the #1 bus line in Providence on Thanksgiving Day of 2017, on the occasion of her cutting ties with normative Thanksgiving celebrations, is forthcoming from Solid Objects.
Additional support for the 2023-2024 Reading & Lecture Series was provided by Innovations in Healthy Aging – a strategic collaboration led by the University of Arizona Health Sciences, rethinking what it means to thrive while aging.