Saturday, January 30, 2021 -

11:00am

to

12:30pm
Add to Calendar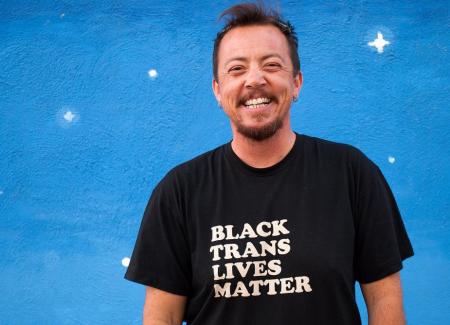 The University of Arizona Poetry Center is pleased to offer this experiential presentation for K-12 classroom teachers and community educators, led by Tucson poet laureate TC Tolbert. During the session, we will experiment with ways to welcome poetry (on and off the page) into the classroom. We will work with improvisational techniques to expand what is possible, while also having a lot of fun. You will leave with at least two adaptable activities to use in your Zoom classrooms.
This professional development is now full.
This workshop will be held from 11 am - 12:30 pm MST.
About TC Tolbert:
Hey y'all! My name is TC Tolbert (he/him/hey grrrl!) and instead of a bio, here are a few things I'd prefer to share: I like walking up a mountain more than walking down; on the Enneagram, I'm a 1; I'm also a Capricorn; learning is infinitely more interesting to me than knowing (and scarier, too); along with my partner, I am wildly blessed to get to care for two pit bulls who are willing to cuddle any time day or night; I am white and I was born and raised a girl in Hixson, TN as a speaking-in-tongues Pentecostal and I eventually came out as queer, feminist, anti-racist, and trans-masc; I now live in Tucson, which occupies the traditional territories of the Tohono O'odham and Pascua Yaqui peoples; I never cease to experience a simultaneous grief and deep love any time I pay attention to the world. If you want to learn more about my writing, teaching, or collaborations, here's my website. I'm wild with gratitude for the space and time to be together with all of you.
The UA Poetry Center's K-12 Education Department offers Writing the Community residencies, a free lesson plan archive, and hosts the southern Arizona regionals for Poetry Out Loud, among other programs.