Thursday, August 4, 2022 - 5:00pm

to

Saturday, August 6, 2022 - 1:00pm
Add to Calendar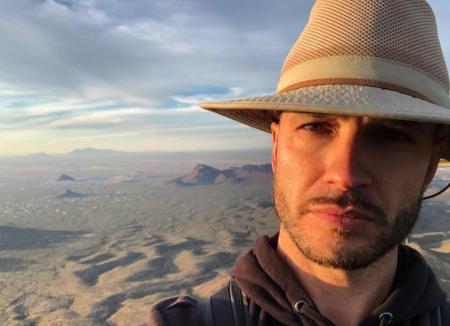 Thursday, August 4th 5:00PM - 8:00PM and Saturday, August 6th 10:00AM - 1:00PM. 
Meetings will take place in the Poetry Center's Conference Room, Rm 207; limit 12 students. Registration will open June 14th at 10:00AM. Register here.
If poetry is wrestling into words that which can't be said in any other way––what are the mechanics of making that happen? This class will study metaphor, contradiction and juxtaposition as techniques that open language as more than a sum of its parts. We'll read craft essays, deconstruct contemporary poems and use generative exercises to explore how dichotomy can open unique liminal spaces in our own poems. Throughout, we'll stay grounded in our context as writers in the Sonoran Desert, itself a contradictory space: a lush desert, a beautiful danger, a cultural landscape of humanitarian aide and border wall construction.