For the 2023-2024 school year, the UA Poetry Center's Education Department is distributing zine boxes to rural, small town, and small city public libraries across southern Arizona! This program is part of our current iteration of Brave Books, Zines and Zine Libraries.
The boxes include 20-50 grab-and-go zine kits, 5-7 example zines, copies of Gabi: A Girl in Pieces by Isabel Quintero and Whatcha Mean What's a Zine? by Mark Todd and Esther Pearl Watson, and other goodies. The supplies can be used to set up library displays, for workshops, or for however your library branch would like to use them—the possibilities are endless. They can be tailored to the interests of your patrons and are accessible for kids of all ages, including adults!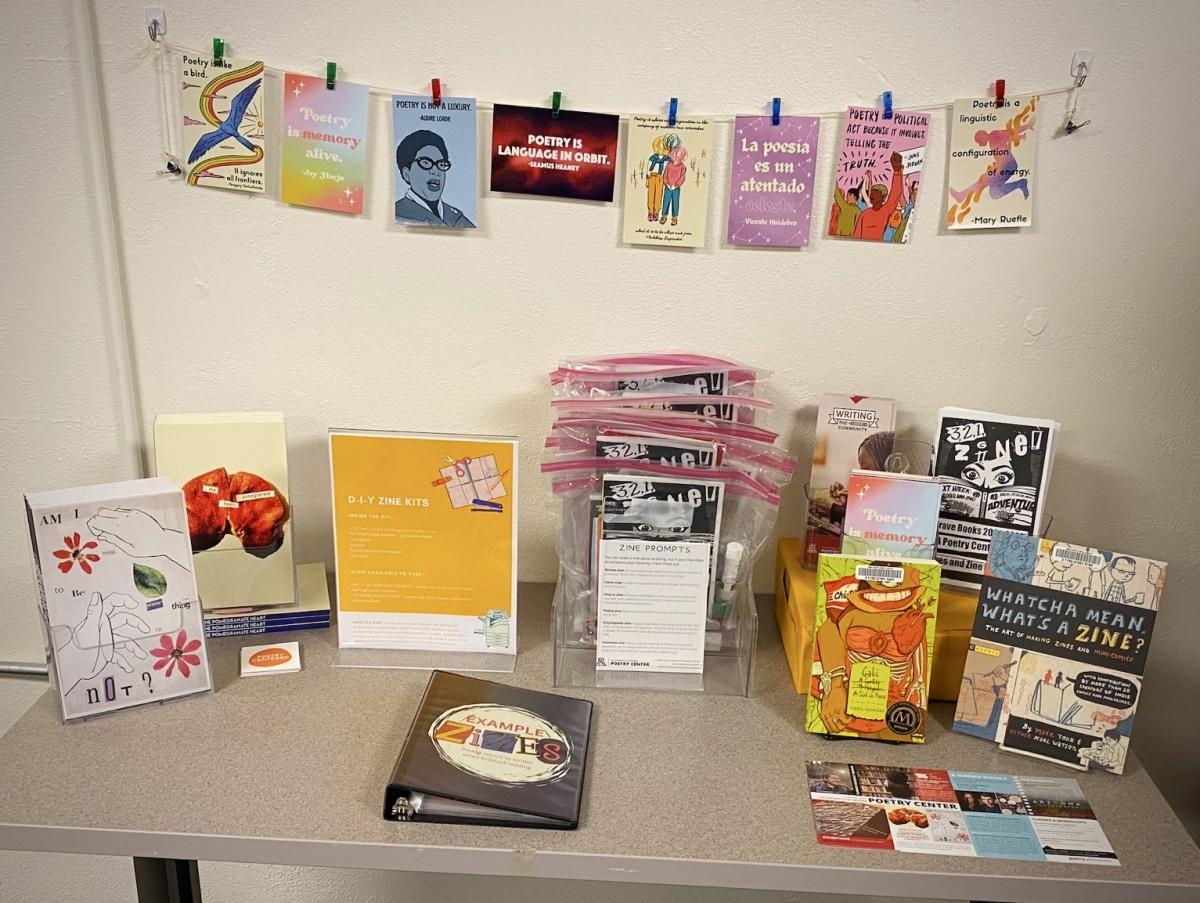 Librarians and library staff can request zine boxes for their library by emailing pceducation@arizona.edu. They are available to libraries in Cochise, Graham, Greenlee, Pima (outside of the Tucson metropolitan area), Pinal, and Santa Cruz counties. We are able to deliver zine boxes to up to twelve libraries on a first-come-first-served basis, so we suggest requesting sooner rather than later.
If you'd like to learn more about zines, check out this blog post!