Did you know that the Poetry Center has a rare book room full of antique volumes and unique literary objects? (Some of these have been profiled in our White Gloves column.) Yesterday afternoon, Library Specialist Julie Swarstad Johnson helped me find some kid-friendly treasures in the room's stacks, and I'd like to share them with you! Each description is followed by a writing exercise inspired by the book or book object. 
1. Some of the Days of Everett Anderson (1970), words by Lucille Clifton, with illustrations by Evaline Ness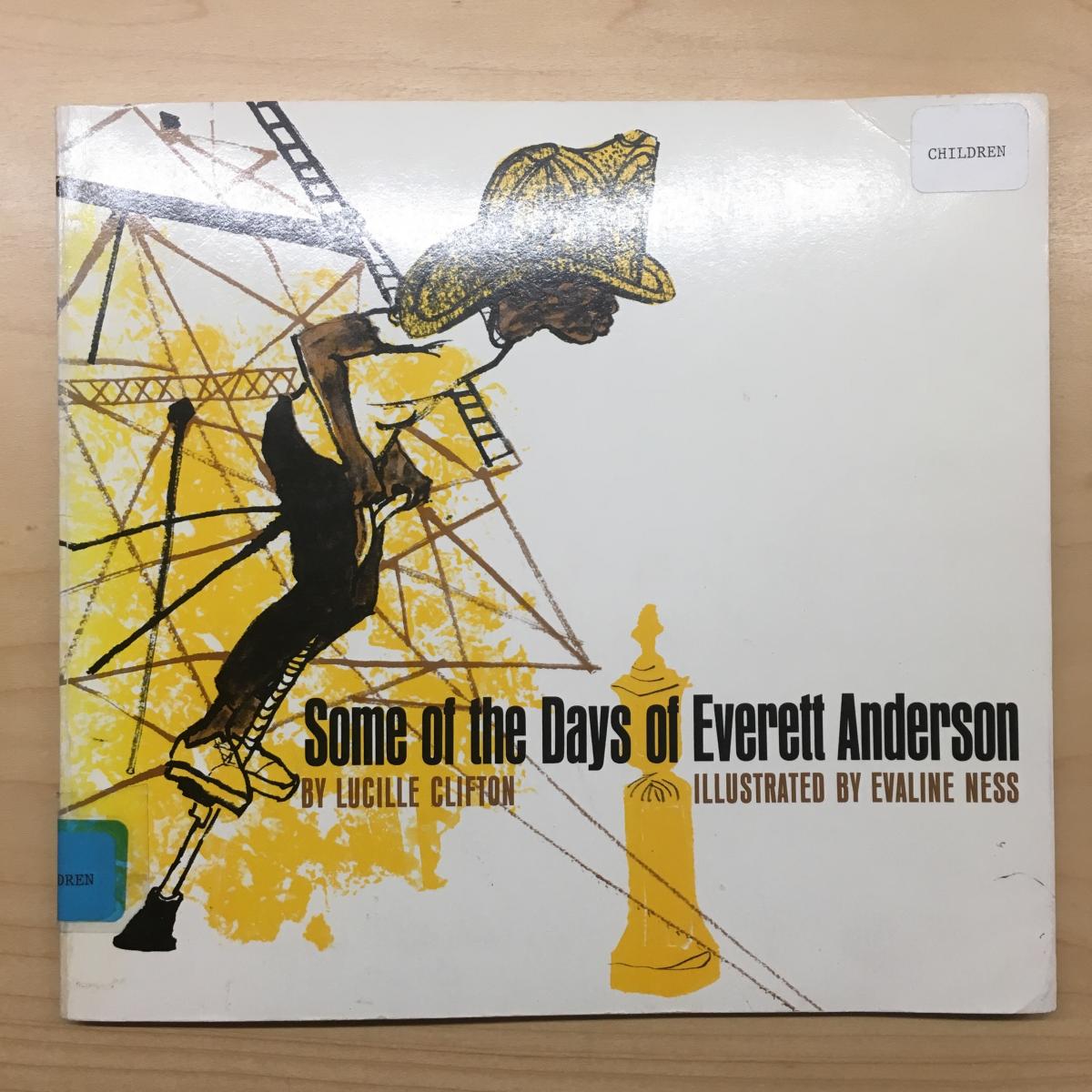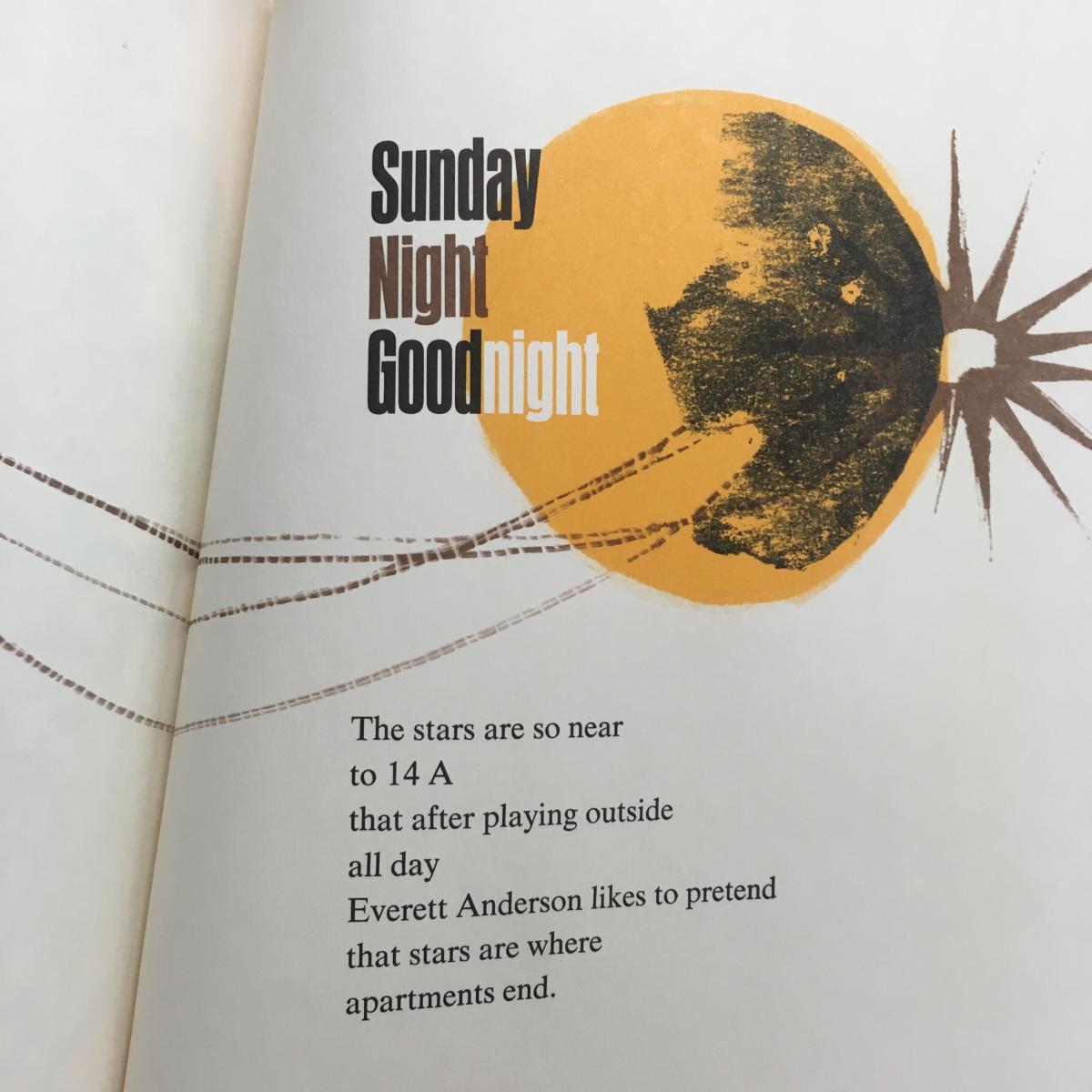 This picture book, by visionary poet Lucille Clifton, includes seven poems--one for each day in Everett Anderson's week. On Tuesday, he plays in the rain, and on Friday, he hangs out with his mother. The book doesn't veer away from hard topics--on Sunday, Everett longs for his dad, who is no longer with the family. Everett faces challenges with a vibrant imagination and zest for life. 
Exercise: Pick a day of the week, and write about it. Does something always happen on that day? How does that event make you feel? Use descriptive language and challenge yourself to include a metaphor or two. Draw a picture to go along with your poem. 
2. Poetry Trading Cards, Fact-Simile Editions (2010-2015)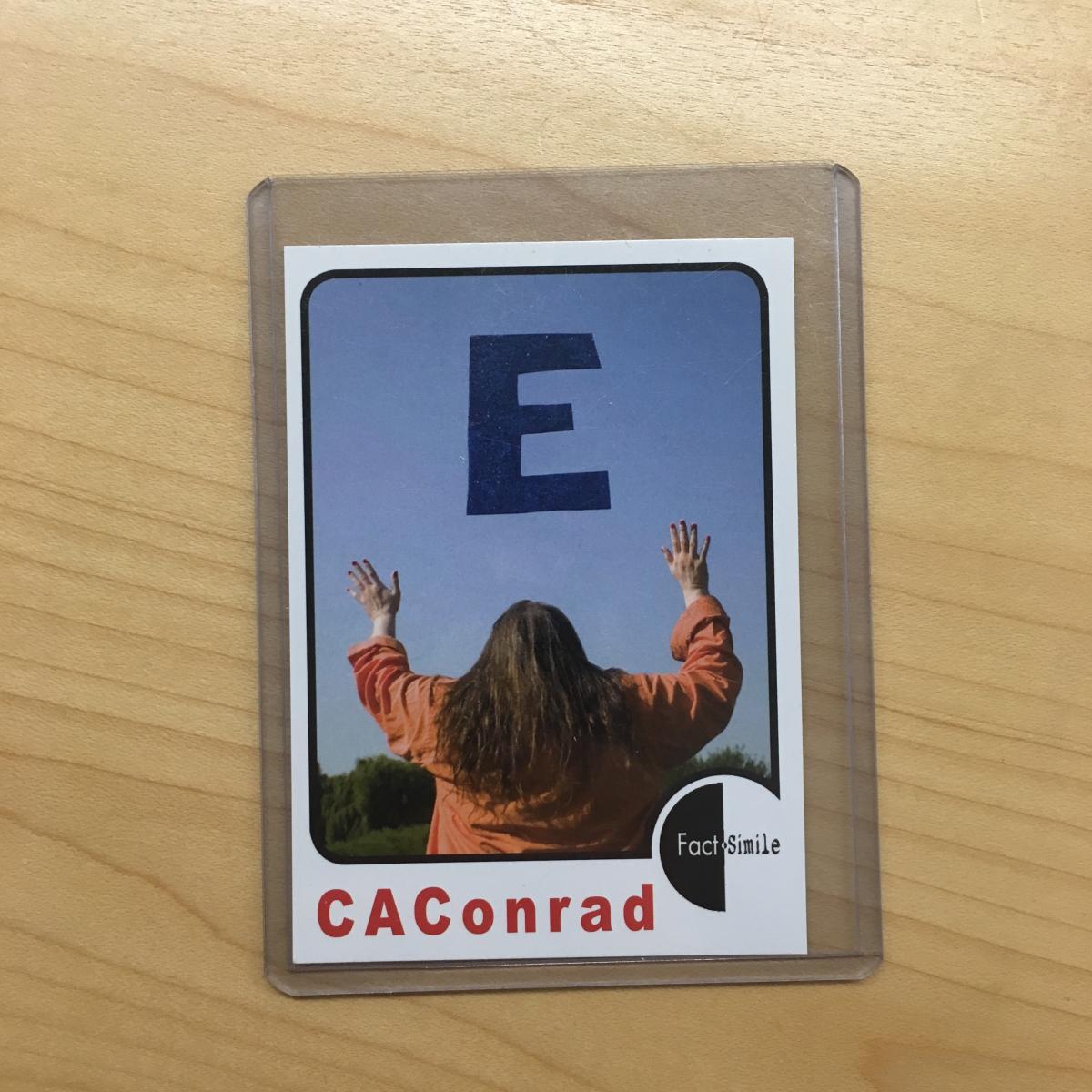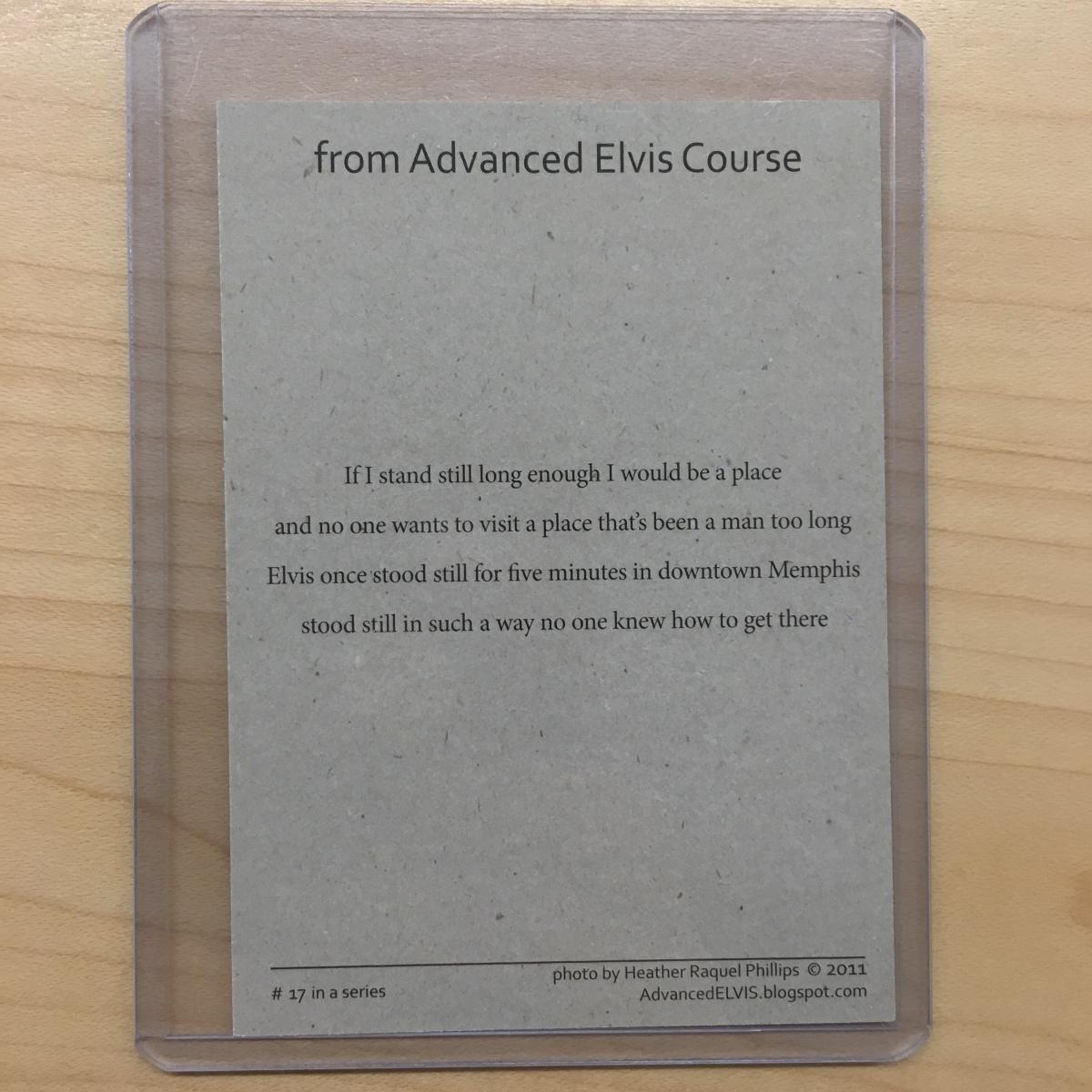 Between 2010 and 2015, Fact-Simile put out poet trading cards, with pictures on the front and poems on the back. Check out this one, by poet CA Conrad. In Sarah Gzemski's White Gloves column about these trading cards, she writes: "If you recognize some aspects of the designs, that's probably because you collected Topps player cards when you were a kid. Check out this Jack Collum card, and then look again at your Ozzie Smith from 1989, or see the resemblance between the 2013 Clark Coolidge, below, and your 1965 Willie Stargell."
Exercise: Create your own poetry trading cards! Using index cards, draw or collage a picture on one side and write a poem on the other. 
3. Sometimes I Pretend ... by Naomi Shihab Nye, with book art by Peter and Donna Thomas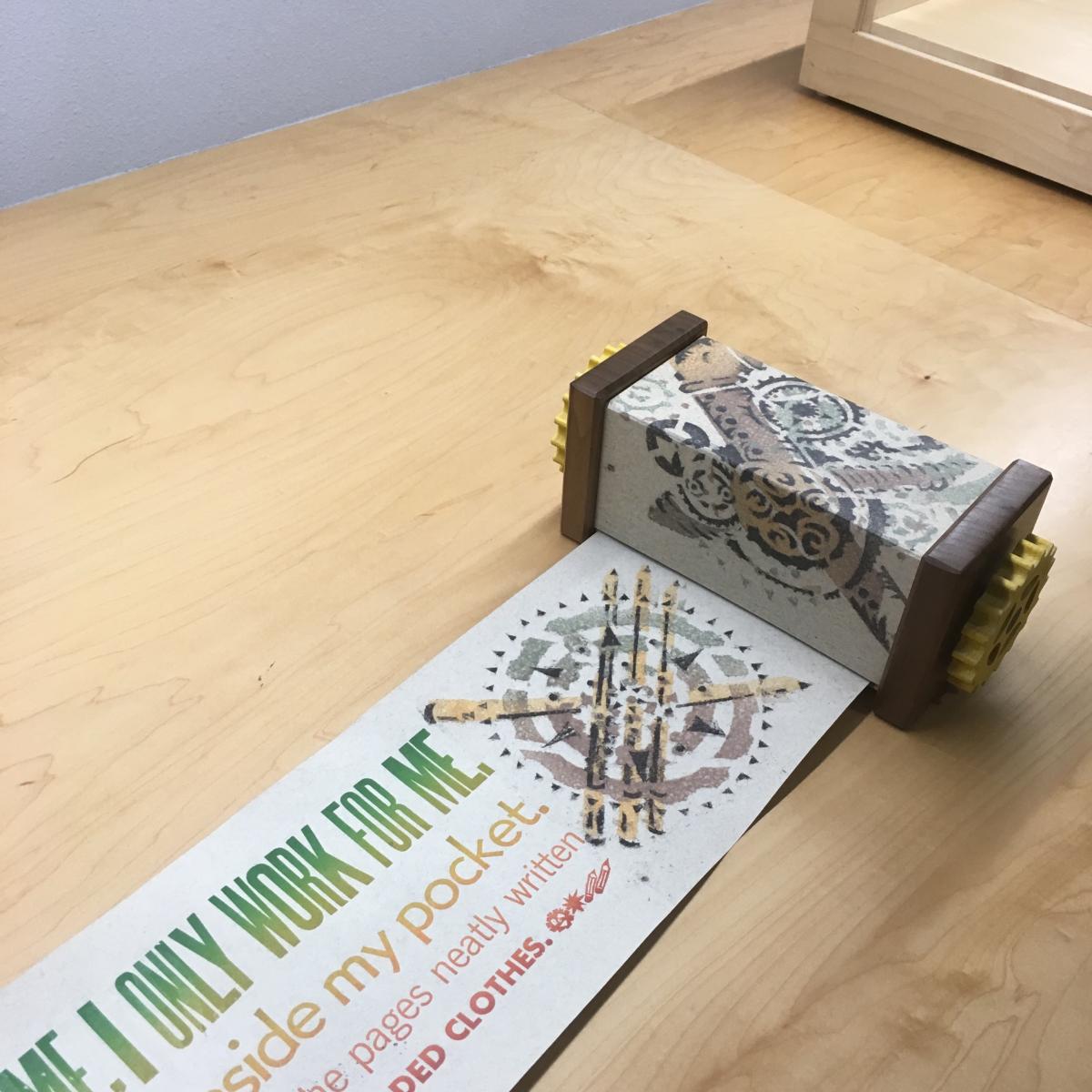 This poem, by poet and children's book author Naomi Shihab Nye,is in the form of a scroll. By pulling gently on the pencil at the base of the box, the reader can unwind and read the poem.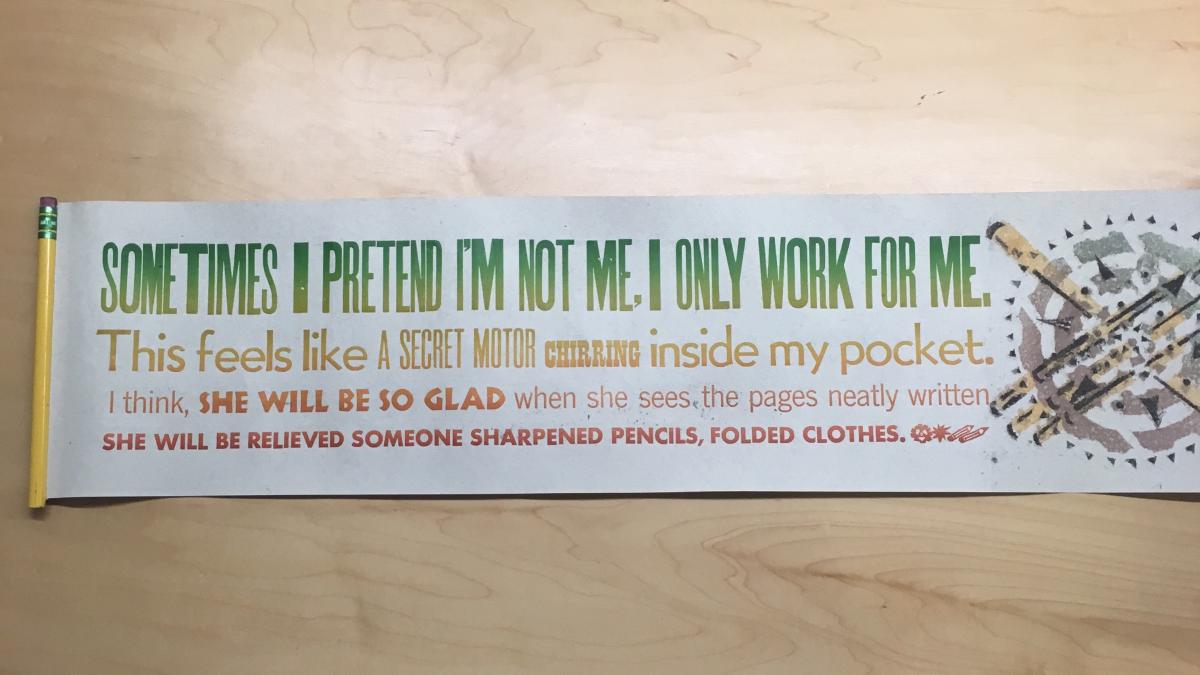 What do you think this poem is about?
Exercise: Find an empty shoebox and decorate it any way you want. Then write a poem that starts with "Sometimes I pretend I'm not me ..." directly on the box (on the inside, outside, top ... wherever you want!). 
Parents, educators, and kids who want to see one of these books in person can come in anytime we're open (excluding events) and ask a librarian to retrieve it for them.