Saturday, January 27, 2018 - 12:00pm

to

Sunday, January 28, 2018 - 3:00pm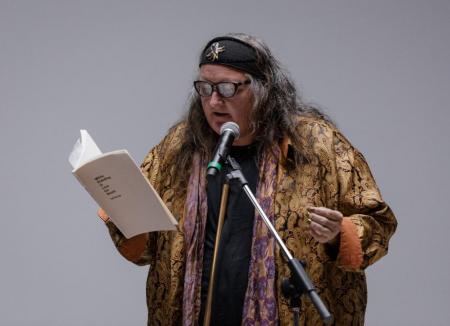 Class Meetings: Saturday, January 27, from 12:00-3:00PM, in the Poetry Center Conference Room 207. Option to recieve a personal ritual on Sunday, January 28 ($17). 
How about THIS. This class, open to up to 24 students, will begin with a talk on Occult Poetics—focusing on poets, half of whom are living—on what we can all do NOW. We will then move to a full hour of generative writing and somatic experiences, to be followed by sharing, discussion, and action. After the Saturday meeting, there will be an opportunity to receive a personalized ritual from CA on the following Sunday for up to fifteen class participants (you must be enrolled in Saturday to participate in Sunday- additional $17 for this option). CAConrad is the author of seven books—most recently While Standing in Line for Death, from Wave Books.