Virtual Verses Workshop:
This workshop will be held on March 1, 2022 from 5:00-6:30 pm and is open to registrants in the state of Arizona. You can register for it here, and learn more about it below: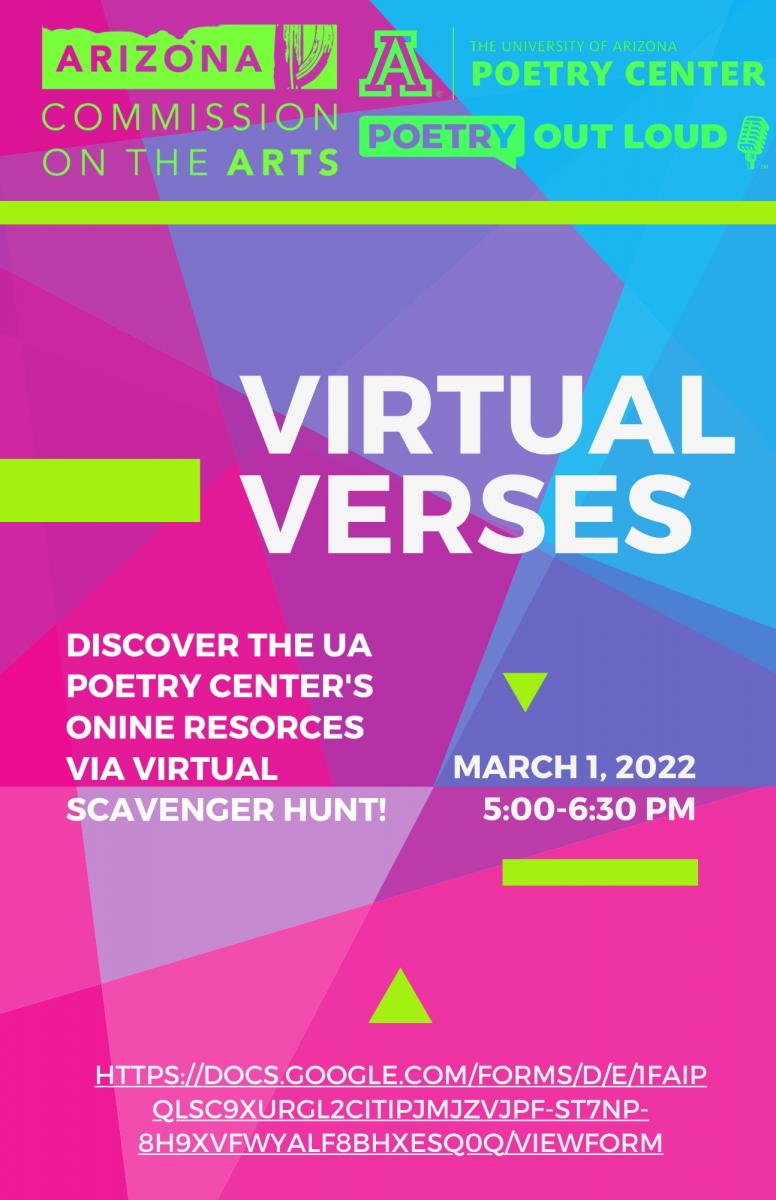 Hi everyone! My name is Leela Denver and I hold a B.A. in English and creative writing from the University of Michigan. I am currently working toward my masters in Library and Information Science at the University of Arizona, where I also serve as a Knowledge River scholar. I am the Library Specialist at the University of Arizona Poetry Center and am working to expand the library's youth offerings. I was inspired to create this workshop after remembering how wonderful it was to watch past Poetry Out Loud participants exploring the Poetry Center library; they breathed so much vibrancy into the library space and really made it their own. This got me thinking, how can we harness this same energy and bring the library into the virtual realm for students to learn about and enjoy? Virtual Verses will be an hour and a half online workshop held via zoom. Participants can sign up for the workshop using the google form provided at the bottom of the flyer and will receive and email from me with all the necessary resources and links along with a list of poets they can select from. During the workshop participants will be asked to go on a scavenger hunt of the Poetry Center's digital resources, such as our online audio/visual archive Voca and the LaVerne Harrell Clark photographic collection, and uncover information about the poet they selected. Each participant will gather their findings to create a virtual, interactive "poet board" that they can continue to add to and draw from. We will end the workshop with a debrief and time for any lingering questions. I hope to see you there!
Poetry Out Loud State Finals: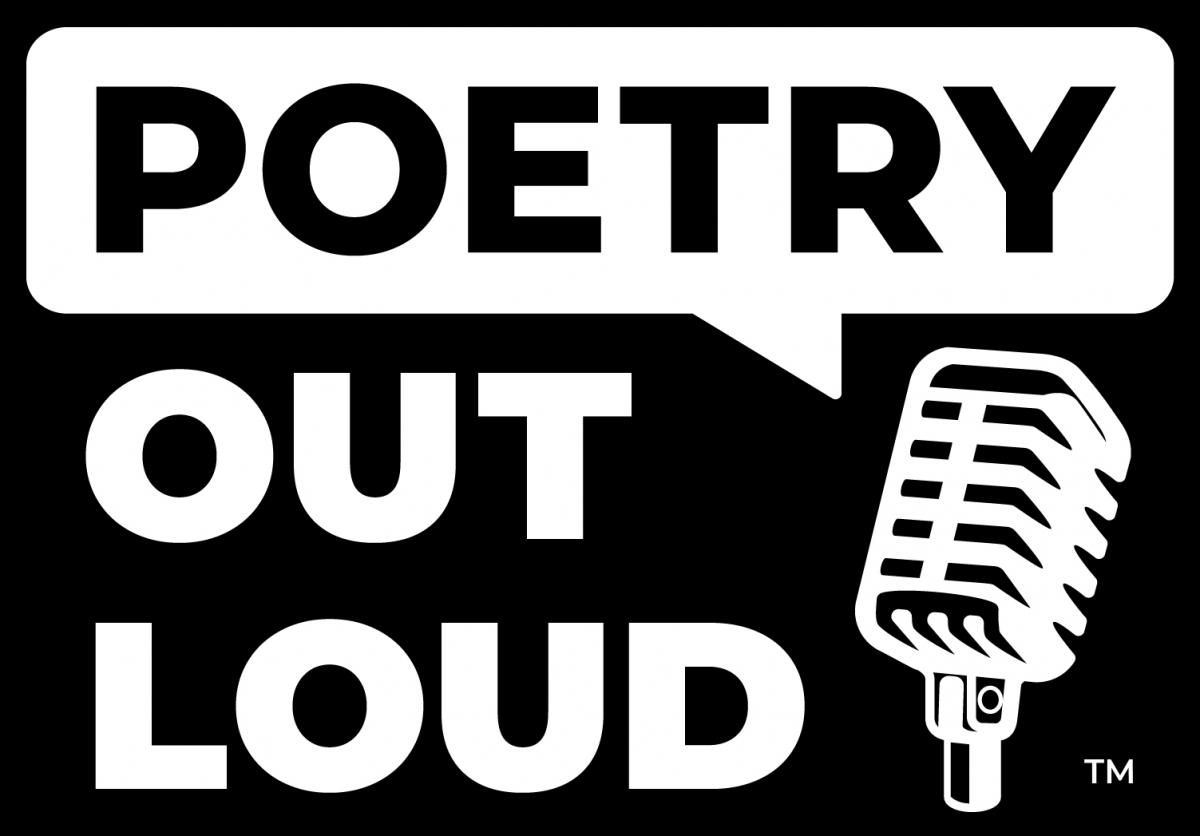 Arizona's 2021-2022 Poetry Out Loud season is well underway! Students from across the state have competed in school-wide competitions, participated in online workshops, and are now preparing for the upcoming Regional Semi-Finals and State Finals competitions. Needless to say, it's been an absolute joy and treat to see students deepen their love of poetry, explore performance techniques, and build community with one another.
If you're interested in supporting Arizona's Poetry Out Loud students, the University of Arizona Poetry Center will host a virtual State Finals Celebration on March 15, 2022. During the event, we'll premier student recitations and announce who will advance to the Poetry Out Loud National Finals! Please be sure to save the date and see the Poetry Center's POL webpage for additional information.