Welcome to Meet the Teaching Artists, a new series where you'll get to know some of the wonderful writers who work with our K-12 education programs. This month you'll get to meeting long-time teaching artist and poet Rachel Mindell!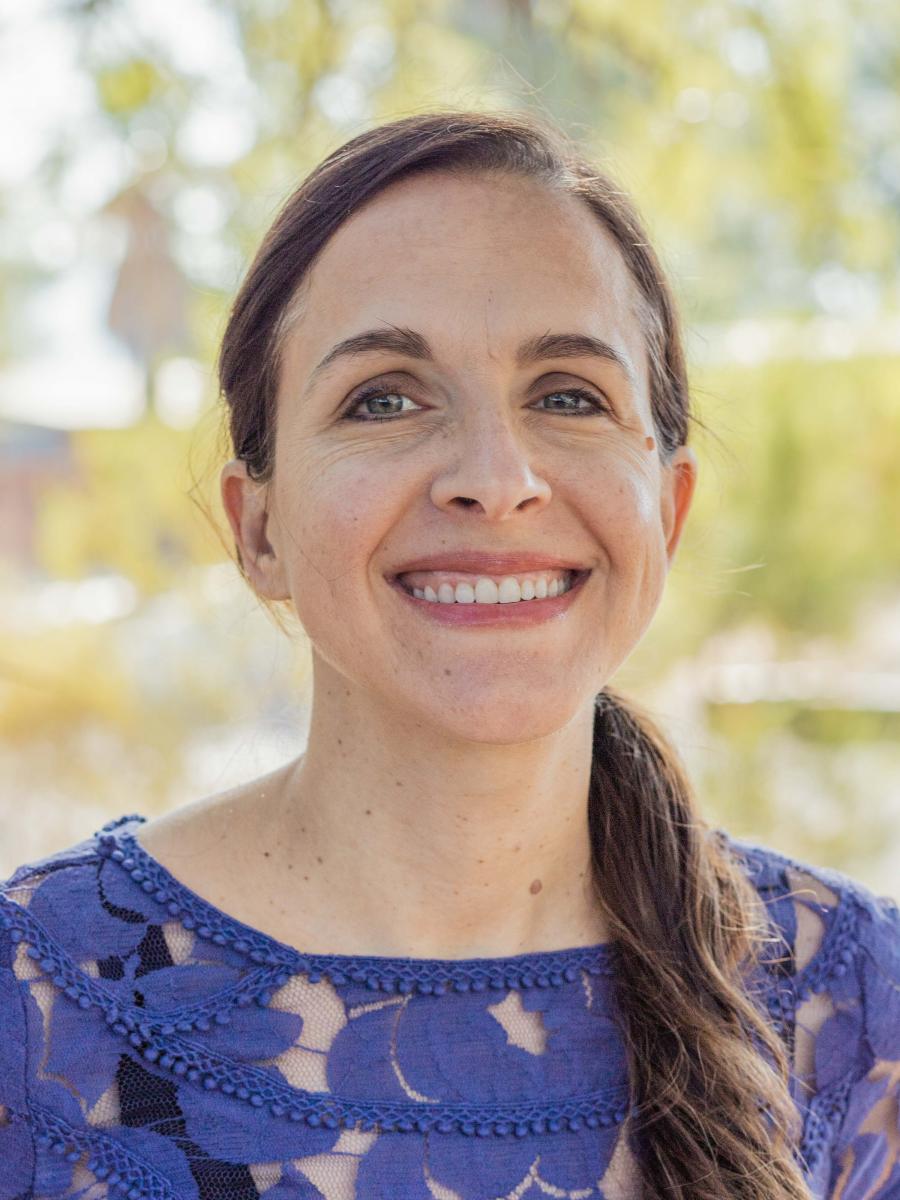 Tell us a little bit about yourself.
Hi, I'm Rachel Mindell. I grew up in Tucson—I've also lived in Puerto Rico, Massachusetts, Colorado, and Montana. I love Arizona best and I'm happy to be home. I also love school, probably too much. I have three degrees and three advanced certifications in writing and writing-related things (teaching, language arts, and literature). My bookshelves are on the heavy side. Lately, my favorite thing to do is read with my 2.5-year old son Milo. He's very into construction vehicles.
When did you first come to know the University of Arizona Poetry Center and Writing the Community program? How long have you worked as a teaching artist?
I was a volunteer at the Poetry Center in 2013. When I moved back to Tucson from Missoula in 2017, I joined in again, as a volunteer, and then with Writing the Community and Poetry Out Loud. This is my tenth year as a teaching artist—I taught for five years with the Missoula Writing Collaborative (MWC) before my five years at the Poetry Center. MWC was founded by Sheryl Noethe, who co-wrote Poetry Everywhere. It was a real honor to begin my journey as a teaching artist by shadowing Sheryl in the classroom.
What do you enjoy most about Writing the Community?
I love that, no matter how long I work as a teaching artist, I am always surprised, challenged, and inspired by the creativity and talent of students at every age. My "day job" is in professional writing (mainly marketing) and it's such a delight to create with students, to witness the weird, wild, raw, hilarious, heartbreaking, and necessary things they have to say. It keeps my heart open and I feel grateful to play any role in students' self-discovery.
What is a favorite lesson or poem you've taught as part of a Writing the Community residency?
I LOVE teaching "Desert Bestiary" by Alberto Ríos. Not only is this poem full of the most beautiful, resonant metaphors—it also allows you to introduce students to the bestiary (a medieval collection of real and mythical creatures) and, if they get time, students actually write a sonnet (no small feat)! The poem offers a great opportunity to explore poetic technique with a focus on the desert.
What advice do you have for young writers and poets?
Keep going. Whether you write out of necessity (because the words won't stop coming) or you write to remember (in a diary) or you write because it's required (thanks, school), the more you write, the more you'll love to write and the more you'll know about yourself. Reading a lot is also a fast accelerator of craft—and of course, very enjoyable.
Is there a writer, artist, or project that's inspiring you right now?
This is probably cliche and more common than I'm aware, but since the pandemic began, I've been reading sci-fi and fantasy almost exclusively—mainly Octavia Butler and Ursula K. Le Guin. I've liked going somewhere else when reading, even if the new place is just as dystopian as the place we live in.
Tell us about your teaching or artistic practice. Where can we find your work?
Since my son was born, I haven't written much poetry but I still have a website with older work. My current artistic practice is parenting and work writing, both of which offer sufficient room for creativity. When time opens back up some (it will, right?), I'd love to write some essays about motherhood and my father's death. You know, light stuff. ;)