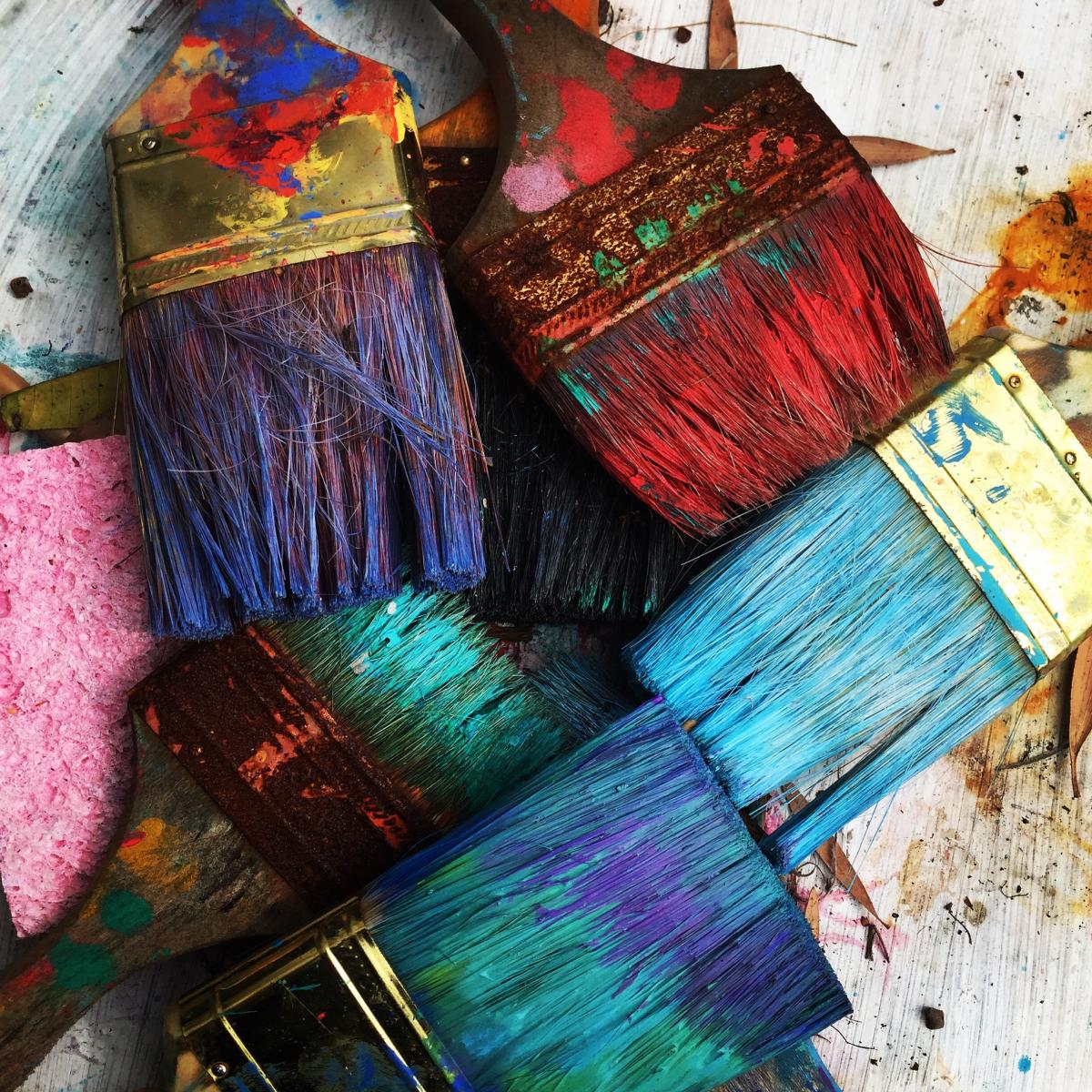 Poetry and visual art are natural companions: they're complementary ways of capturing the world around us, as well as sharing our wildest dreams and most inspired imaginings with one another. In fact, there's a word to describe poetry written in response to visual art: ekphrastic! (If you'd like to give it a go, try writing a poem in response to an image you see on a city wall, in an art museum, or on the internet.) These five visual art-inspired poetry lesson plans go beyond ekphrasis by asking students to write about objects, describe and invent colors, collaborate with one another, and craft self portraits made up of both drawings and words.
This lesson plan, for kindergarden and early elementary students, begins with a show-and-tell activity before asking participants to write an ode to an object of their choice. The accompanying slideshow offers a fill-in-the-blank poem activity that's accessible for early writers, and encourages students to imagine what their object sounds and tastes like before branching out into themes of dreams and gratitude.
This collaborative writing activity for kindergarden and early elementary students is based on the book Green is a Chile Pepper, written by Roseanna Greenfield Thong and illustrated by John Parra. After reading the book or watching a video of it, students examine some of the pages in more detail and write their own poem exploring the relationship between color and food. While the book and activity incorporate Spanish and English, students are welcome to contribute lines in any language they choose.
This elementary and middle school activity asks students to write three-line poems in response to magazine images as a way to practice description and observation. After making their own poems, students share them with each other to compare/contrast what they noticed and decided to write about. The lesson plan culminates in a group activity where students combine all the lines written about one image to create a longer, collaborative poem.
In this activity, later elementary, middle, and high school students visualize their favorite color, give it a unique and original name (examples include Rayna, Sunflow, Gretree, and Tealace!), and then write a poem about it. Beyond describing what the color looks like, writers are asked to imagine how it moves and how it makes them feel. The lesson includes a built-in revision exercise that offers participants a chance to practice editing.
This multi-session, interdisciplinary activity invites middle and high school students to craft a self-portrait using pens and markers, and then layer in text: names by which they are known, qualities, attributes, aspirations, and more. Through crafting their self portrait, students examine who they are and who they wish to be. They have the space to celebrate their strengths and community ties but also to explore trickier topics, including struggles they've faced and challenges they'd like to overcome, if they wish.
Paintbrush photography by Rhonda K via Unsplash