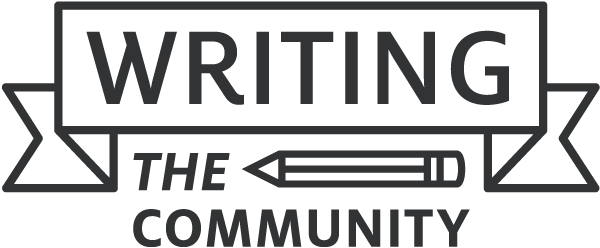 Writing the Community is a school-based creative writing residency program for youth with the goals of developing creative and critical thinking skills, promoting a love of reading and writing, and demonstrating the power of language through poetry and creative writing. In the fall and spring of each year, the University of Arizona Poetry Center places professional writers in local K-8 classrooms to lead six-to-eight-week long creative writing workshops. Programs are available both during regular class time and after school. Schools can select programs in different genres: poetry, fiction, and creative non-fiction. At the end of the residency, students read a selection of their work at a celebratory reading and have one of their poems or stories published in our annual city-wide anthology.
Creative Writing Workshops within Arizona Standards
The Writing the Community program can help teachers meet these aspects of the Arizona College and Careers Ready Standards: Expand, Model, Connect, Explore.
Collaborative Teaching and Training
Professional writers are paired with students studying creative writing and literature at the University of Arizona and K-8 classroom teachers to create dynamic creative writing workshops.
"I think it's the greatest thing that we've ever had in this classroom… It's bringing people who are passionate about writing, people who are passionate about poetry and people who are good at teaching it."
–Enzo Arias
4th Grade Teacher | Davis Bilingual Elementary School
Find out more about WRITING THE COMMUNITY and how you and your school can get involved. By providing your name and email address we can send you more about the benefits and details of the program, how to apply, and how to talk to your administration about WRITING THE COMMUNITY.