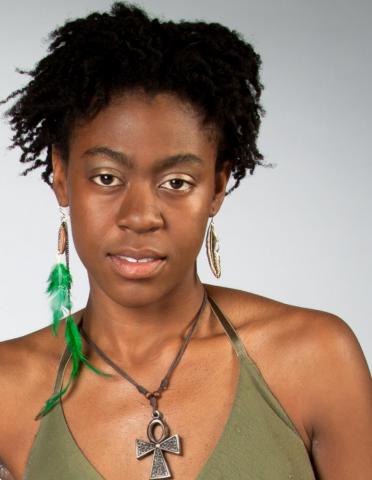 Teré Fowler-Chapman is an artist whose medium is black ink. Her creative works possess fluidity that allows her work to bend into multiple genres. She has empowered her audiences by sharing her truths through spoken word.
Her work has been featured on the national radio show KXCI. She has been featured at venues ranging from Davis Monthan Air Force Base to events such as Tucson's All Souls Procession, a gathering for the community to celebrate and honor those they have lost. She has also made appearances at evenings like Take Back the Night, a night dedicated to empower those who have been victims of sexual violence.  As well as facilitated innovative writing workshops that create awareness to the importance of healing through expression for youth, and in turn has provided young adults safe spaces to express themselves.
Teré Fowler-Chapman currently resides in Tucson where she hosts a community open poetry reading called "Words on the Avenue" at Café Passé.  An open reading designed to provide a platform and safe space for the Tucson community to share their bravery through poetry.