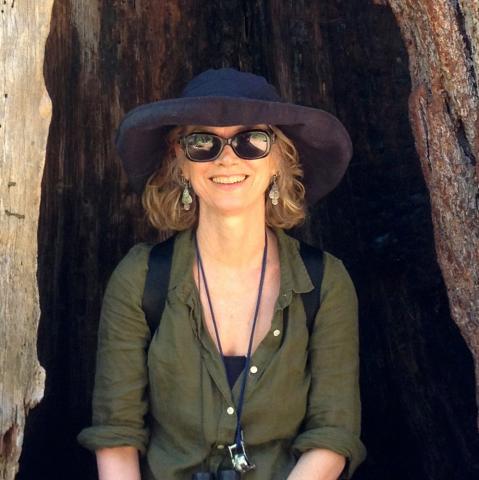 Brenda Hillman is the author of nine collections of poetry: White Dress, Fortress, Death Tractates, Bright Existence, Loose Sugar, Cascadia, Pieces of Air in the Epic, Practical Water, for which she won the LA Times Book Award for Poetry, and Seasonal Works with Letters on Fire, which received the 2014 Griffin Poetry Prize and the Northern California Book Award for Poetry. Among the awards Hillman has received are the 2012 Academy of American Poets Fellowship, the 2005 William Carlos Williams Prize for poetry, and Fellowships from the National Endowment for the Arts and the Guggenheim Foundation. In 2016 she was named Academy of American Poets Chancellor.
EXCERPT: "WOOD'S EDGE," from Cascadia (Wesleyan Poetry Series, 2001)
Infinity lifted:
a gasp of emeralds.
I thought I felt
the tall night trees
between them,
no exactitude,
a wait not even
known yet.
I held my violet up;
no smell.
It made a signal squeak
inside, bats,
lisps of pride;
ah, their little things,
their breath: lungs of a painting,
they swept me
in four ways, their square
plans, as I have made
a good square saying,
you I
you not-I
not-you I
not-you not-I,
ritual of hope
whose weight
has not been measured-