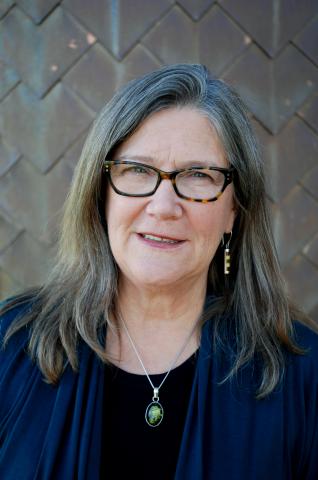 Alison Hawthorne Deming's most recent nonfiction book is Zoologies: On Animals and the Human Spirit (Milkweed 2014).  She is the author of three additional nonfiction books and five poetry books with Stairway to Heaven (Penguin) and Death Valley: Painted Light, in collaboration with astronomer/ photographer Stephen Strom coming out in 2016. Her first book Science and Other Poems won the Walt Whitman Award of the Academy of American Poets.  Recipient of a 2015 Guggenheim Fellowship, she has also received fellowships from the Fine Arts Work Center, the National Endowment for the Arts and the Wallace Stegner Fellowship at Stanford University, Bayer Award in Science Writing, among other honors. Former Director of the University of Arizona Poetry Center, she is Agnese Nelms Haury Chair in Environment and Social Justice and Professor in Creative Writing at the University of Arizona. She served as poet-in-residence at the Jacksonville (FL) Zoo and Gardens for the Language of Conservation project. She lives in Tucson, Arizona and Grand Manan, New Brunswick, Canada.
EXCERPT: "ROPE," published in ROPE (Penguin, 2009)
ROPE
The man gathers rope every summer
off the stone beaches of the North.
There is no sand in this place
where the Labrador Current runs
like an artery through the body of the Atlantic,
channeling particles that once were glacial ice
and now are molecules making
not one promise to anyone.
The man gathers rope with his hands,
both the rope and the hands
worn from use. The rope from hauling
up traps and trawl lines, the hands
from banging into rocks, rusted nails,
fish knives, winch gears, and bark.
The rope starts to pull apart fiber by fiber
like the glacial ice, and the man wishes
he could find a way to bind it
back together the way a cook binds
syrup or sauce with corn starch.
The rope lies in the cellar for years,
coiled, stinking of the sea and the fish
that once lived in the sea and the sweat
of the man who wishes he could save one
strand of the world from unraveling.