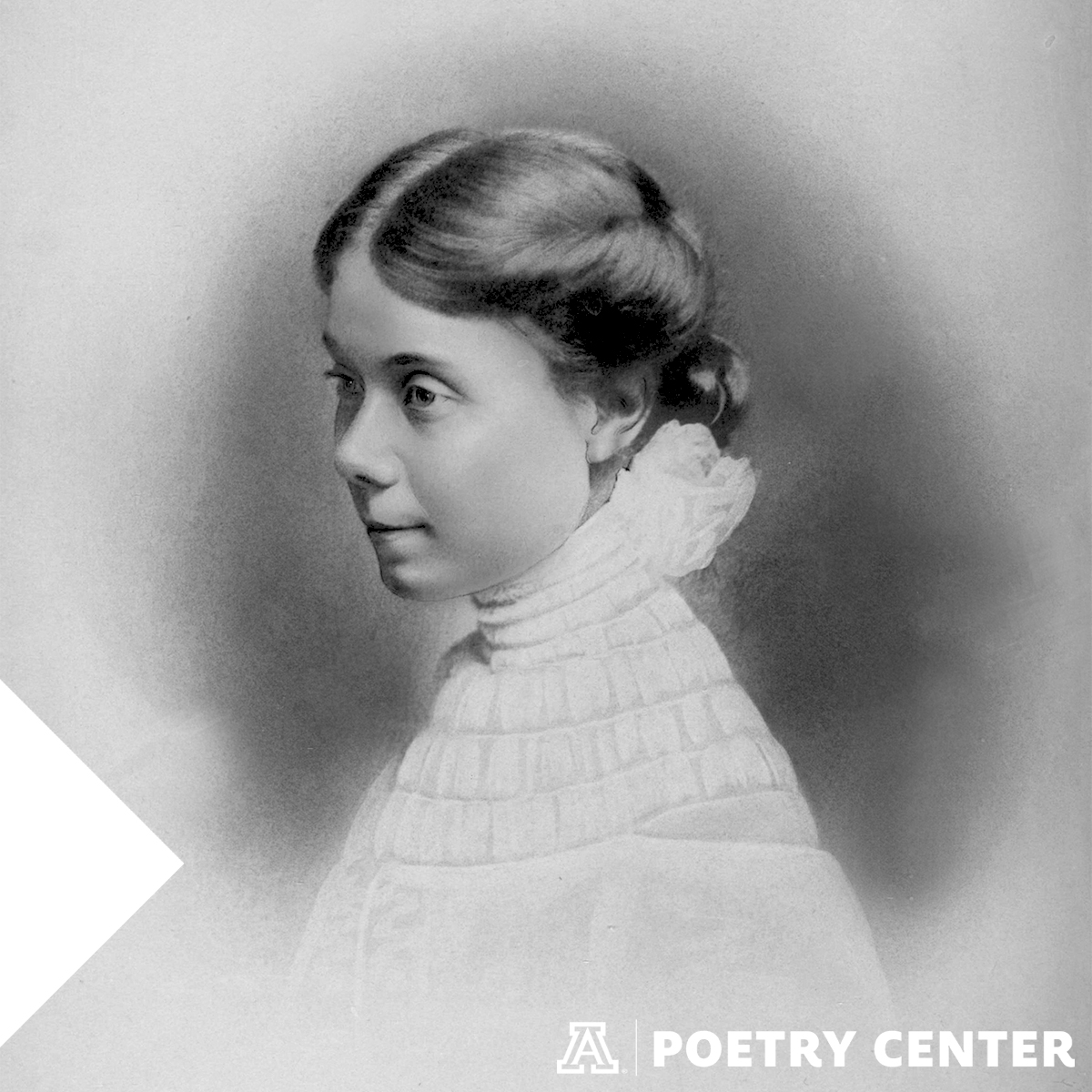 The Hattie Lockett Awards are presented annually to three University of Arizona undergraduate students who, in the fall of their senior year, demonstrate great promise as poets. Three prizes in the amount of $300 each are awarded each year. The award was established in 1978 by Clay Lockett in memory of his mother, Hattie Greene Lockett (1880-1962). An Arizona teacher, sheep rancher, and writer, Hattie Lockett was president of the Arizona League of American Pen Women and served as their Poetry chairman. She also inaugurated Arizona Poetry Day.
Contest Eligibility
The Hattie Lockett Awards are open to University of Arizona seniors enrolled in at least 12 hours of course work at the time of the contest.
Enter the Contest
The 2018 contest is will open Friday, September 7-Monday, October 1, 2018, at midnight MST, and our 2018 judge is Felicia Zamora!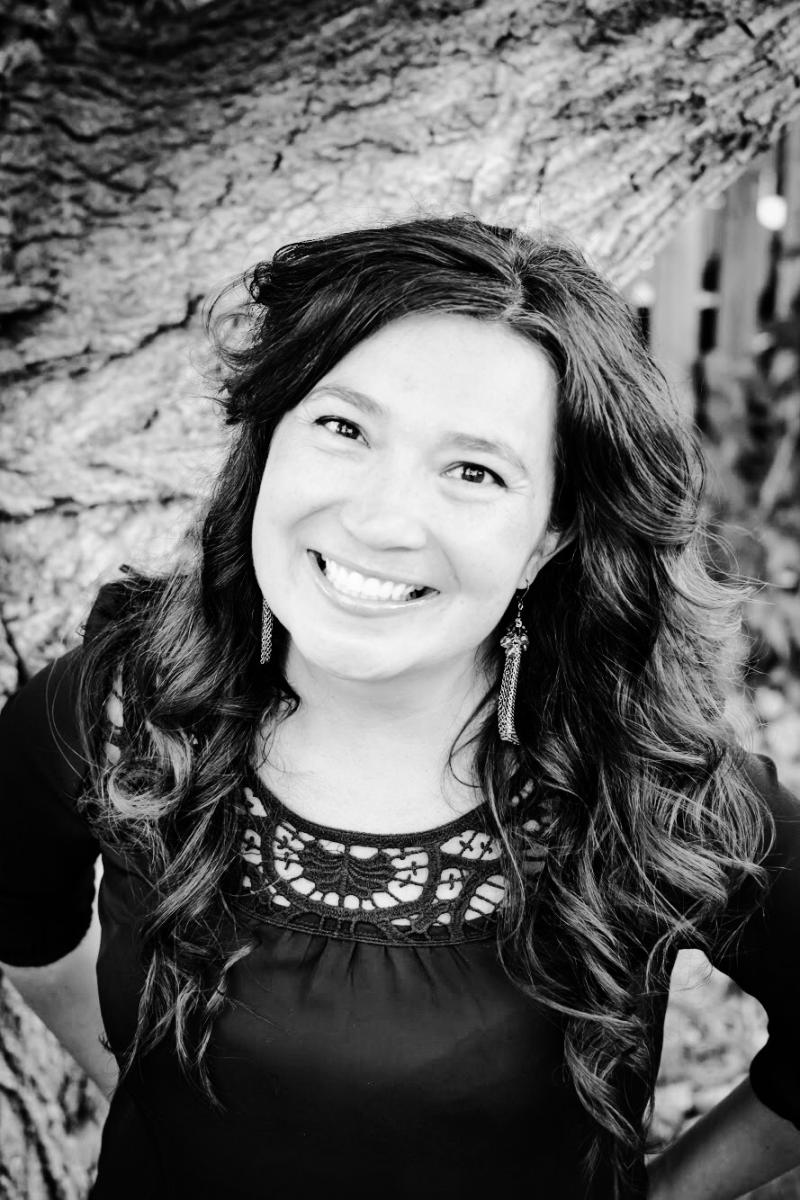 Felicia Zamora's books include Of Form & Gather, winner of the 2016 Andrés Montoya Poetry Prize (University of Notre Dame 2017), & in Open, Marvel (Parlor Press 2017), and Instrument of Gaps (Slope Editions 2018). Her poetry is found in Alaska Quarterly Review, Crazyhorse, Indiana Review, jubilat, North American Review, OmniVerse, Prairie Schooner, The Georgia Review, West Branch, and others. She won the 2015 Tomaž Šalamun Prize, authored two chapbooks, was the 2017 Poet Laureate of Fort Collins, CO. She is Associate Poetry Editor for the Colorado Review and the Education Programs Coordinator for the Virginia G. Piper Center for Creative Writing.
If you are eligible for this contest (University of Arizona seniors enrolled in at least 12 hours of course work at the time of the contest) and would like to enter, visit our submittable. The deadline for submissions is Monday, October 1, 2018, at midnight MST.
Submissions should include:
A typed manuscript of three poems totaling no more than ten pages.
All poems should be included in one document.
We only accept DOC, DOCX, PDF, and RTF files.
Please format your text in Times New Roman or Arial font, size 12.
Name should not appear anywhere on work.
2016 Contest Winners
We are delighted to congratulate our three 2016 Hattie Lockett winners, as selected by judge Teré Fowler-Chapman. The winners, all undergraduate seniors, are Julia Shelton, Courtney White, and Ruth Diaz Salazar. Congratulations again to Julia, Courtney, and Ruth, and thank you to all who submitted!
Courtney White is a senior from Phoenix, AZ. She will be graduating this fall with a BA in creative writing. Courtney was part of U of A's improv comedy group, Comedy Corner, and enjoys looking at and petting dogs of all breeds.
Julia Shelton is a double major of English and Creative Writing, in her senior year at the University of Arizona. In the future, she hopes to obtain a master's in publishing to someday work as an editor for HarperCollins Publishers to aid in technologically advancing reading experiences and author-reader interactions.
Ruth Amisadai Diaz Salazar attends the University of Arizona and will be receiving a Bachelor in Creative Writing this upcoming December. She is a dedicated and passionate individual who strives to live her dreams of unraveling her thoughts through writing. She enjoys traveling and wishes to be able to write in every hidden corner of the world. Her hobbies include: songwriting, visiting antique bookstores and sleepless night reading poetry. 
Words on the Avenue's founder & current Tucson Poetry's Festival executive director Teré Fowler-Chapman is a gender fluid writer—by way of this sonoran desert | by way of the boot's bayou. This poet is a winner of National Arts Strategies' Creative Community Fellowship, an educator, and family man. You can find Teré's work forthcoming or appearing in/on: VOCA, TEDxTucson,  Feminist Wire, Arizona Public Media, Brown Boi Speaks, Winter Tangerine Magazine,  & Literary Orphans. 
Hattie Lockett Awards: Winners
2014: Sally McCallum, Mason Gates, and Richard Leis (selected by Karen Brennan)
2013: Paul Thomson, Katarina Lee, Daniel Marks
2012: Mika Jankowski, Ryan Mills, Morgan Shnier
2011: Christy Delehanty, Joe Loeffler, Cameron Louie
2010: Madison Bertenshaw, Katherine LaRue, Housten Owen Donham
2009: Hallie Havican, Brett Larson, Julie Swarstad
2008: Julieann Paladin Dela Cruz, Andrew Shuta, Chelsea Hodson
2007: Kellie Davies, Jacob Levine, Lauren Harrison
2006: Brandon Kreitler, Claire Shefchik, Marianne Go
2005: Marina Kaganova, James Garza, Emily Stuart