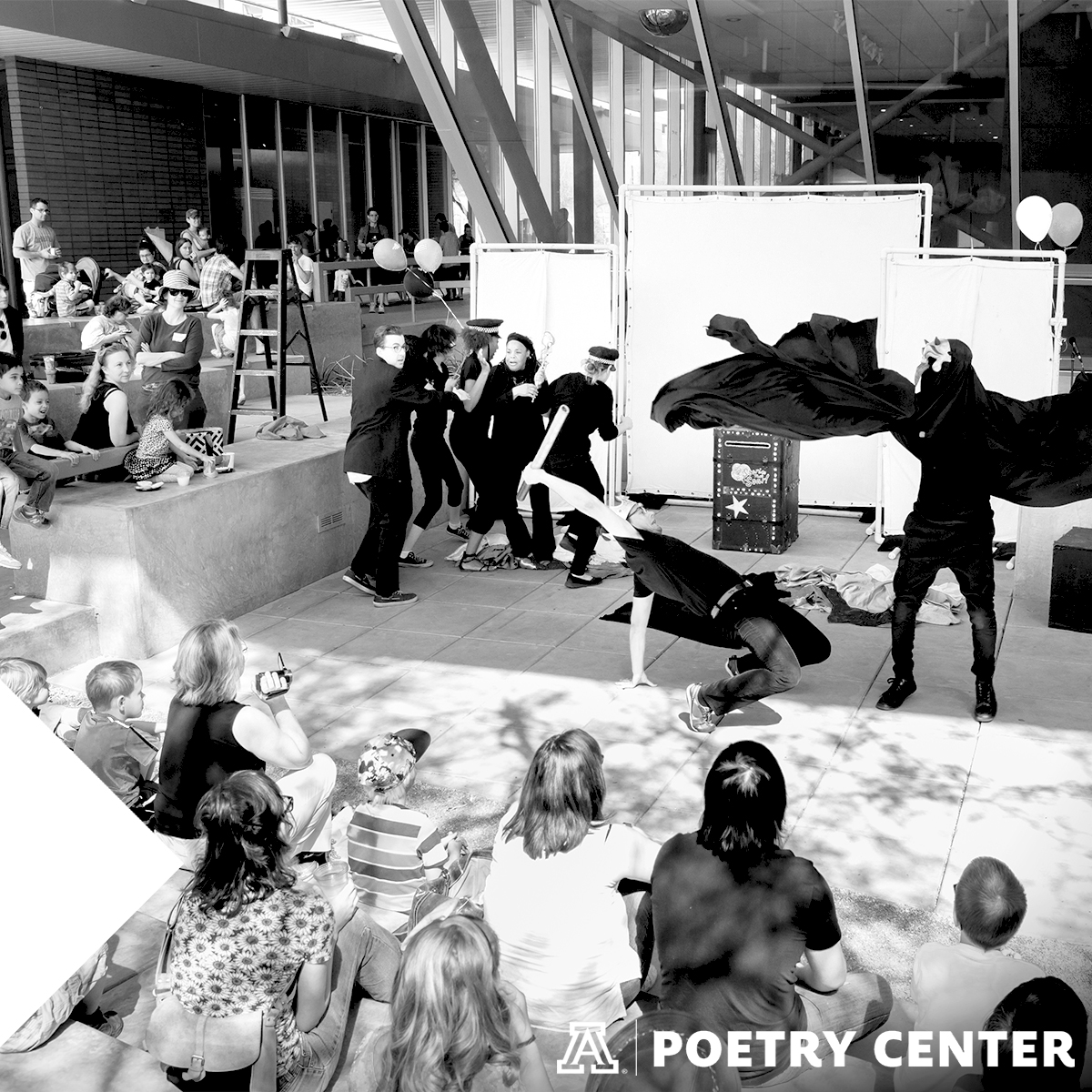 Education happens every day at the Poetry Center through a variety of programs, experiences, and conversations.
Young people have a natural capacity for language and a tremendous amount to say about their lives. The Poetry Center helps children and youth express themselves, acquire literacy skills, and develop their potential through our K-12 education programs and teacher/parent resources described below.
Writing the Community Residencies
Every fall and spring, the Poetry Center places writers in select local classrooms to lead creative writing workshops for six to eight weeks. Schools can select residency programs in the genres of poetry, fiction, and creative nonfiction, to take place either during class time or out-of-school time. The writers help your students select poems for a citywide anthology and a celebratory reading at the UA Poetry Center. A creative writing residency is a great way to enrich literary education in your classroom. MORE INFO
Kids Create
One Saturday a month, we turn the Poetry Center over to the kids! Kids Create starts at 10:00 a.m. with a set of hour-long creative writing workshops. We offer four age-appropriate workshops simultaneously, serving infants to 10-year-olds. After the workshops, we offer a breakfast concert featuring healthy food, coffee, and live local music that can be enjoyed by kids and adults alike. Drop-in writing activities, games, and typewriters are scattered throughout the library and available for use until 1:00 p.m. Kids Create is free and open to the public and you can check our calendar for Kids Create events. More info
Poetry Out Loud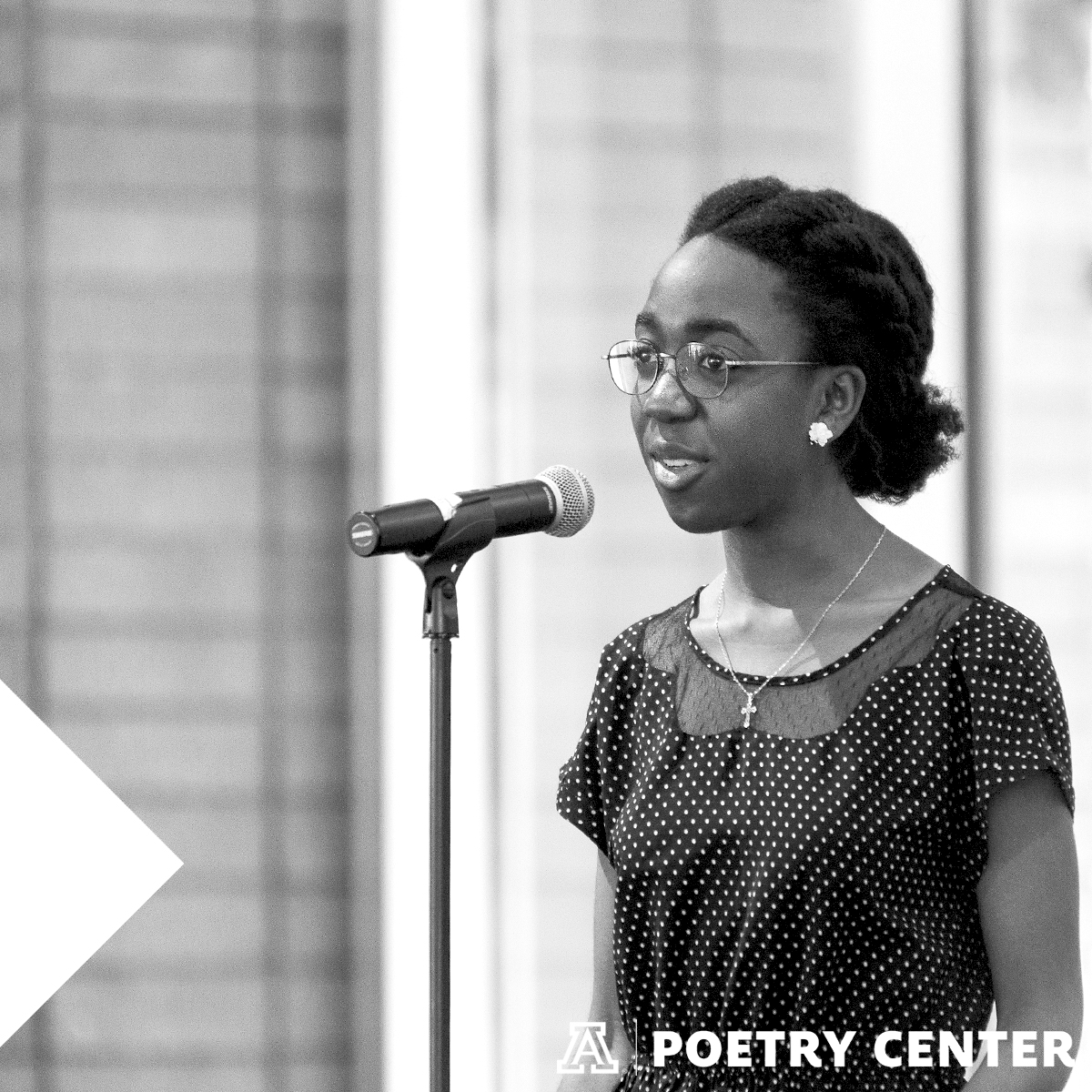 Poetry Out Loud is a national high-school contest that encourages youth to learn about great poetry through memorization and recitation. Poetry Out Loud helps students master public speaking skills, build self-confidence, and learn about their literary heritage. Prizes in the form of cash and school stipends are awarded at the state and national level. The National Endowment for the Arts and The Poetry Foundation partner with state arts agencies to bring the Poetry Out Loud program to all 50 states and the US territories. The Poetry Center works with the Arizona Commission on the Arts to administer Poetry Out Loud in the state of Arizona. Check our calendar for Poetry Out Loud events. More info
Field Trips
Our K-12 field trip curricula are designed to enrich the work you're already doing in your classroom and meet ELA Common Core Arizona State Standards. MORE INFO
Brave Books
This exhibition is part of the UA Poetry Center's multi-year celebration of independent bookstores and libraries from around the world, which will feature many lost, endangered, and otherwise dramatic and brave oases people have built to protect, house, share, and enjoy books around the world. More info
Online Curriculum
The Poetry Center maintains an online database of literature and creative writing lesson plans for learners of all ages. View the online curriculum here.
Corrido Teaching Resources
From 2000 to 2015, the Poetry Center ran the High-School Bilingual Corrido Contest, a state-wide competition in which Arizona high school students wrote original corridos for a chance to win cash prizes. The contest supported creative writing and promoted awareness of the corrido, a musical ballad form developed in Mexico in the 1800s and originally sung throughout the country. Although still popular in Mexico, over time the corrido has become known as música de la frontera (border music) because of its popularity along both sides of the U.S.–Mexico border. The Poetry Center no longer administers this contest, but continues to offer resources on teaching the corrido to high-school students, and an archive of 15 years of award-winning corridos written by Arizona high school students. More info