In the Name of Poetry!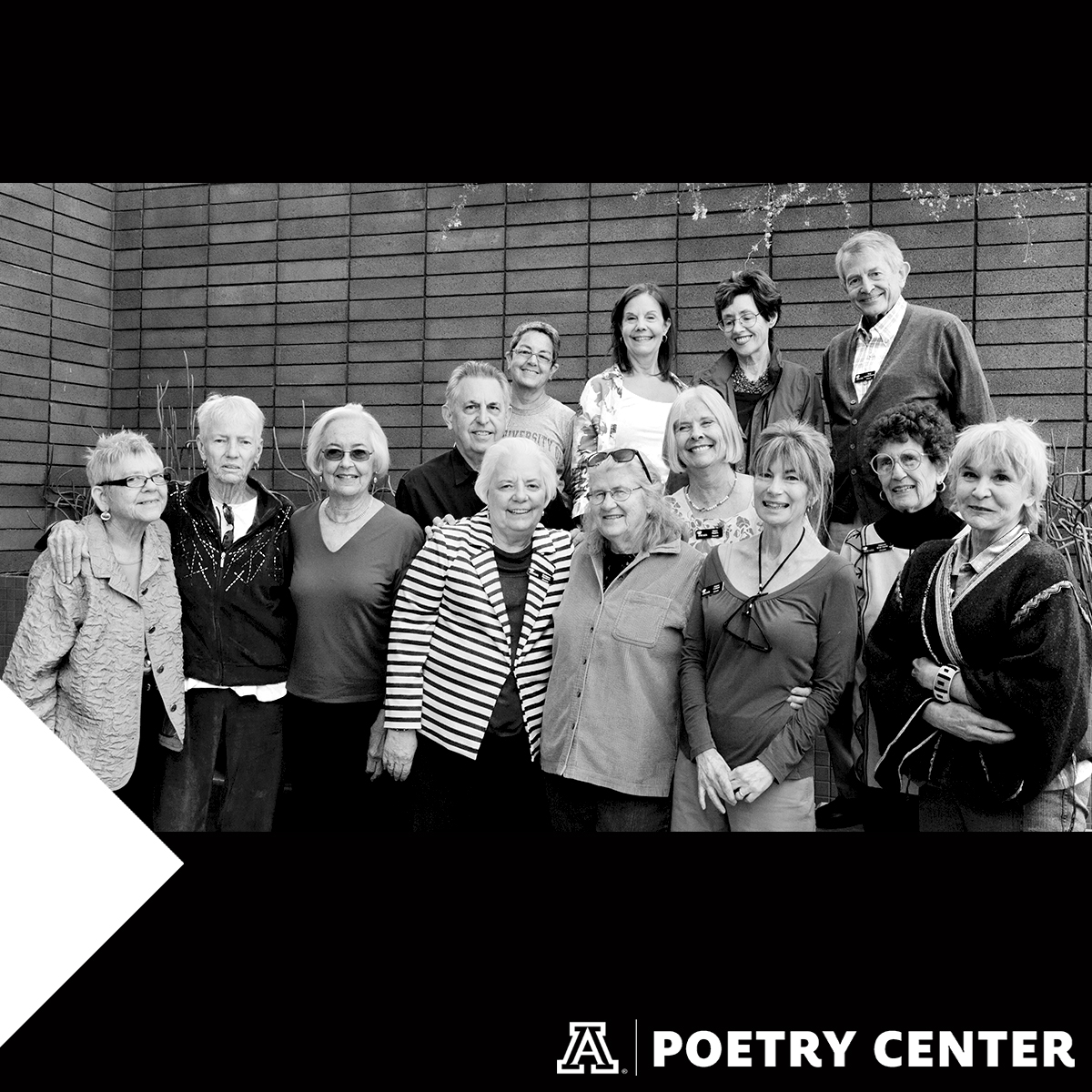 The University of Arizona Poetry Center seeks enthusiastic individuals to serve in its vibrant docent program.
Mission Statement
Poetry Center docents provide groups, institutions, and individuals with a positive and engaging introduction to the Poetry Center as a living archive. Docents encourage a love of language and advance a positive perception of poetry.
Vision Statement
Poetry Center docents promote the living spirit of poetry as something that can enrich, inspire, sustain, and heal. They serve as ambassadors of poetry and the Poetry Center.
Qualifications
Potential docents should feel comfortable with speaking before groups, leading discussions, and facilitating short poetry activities for people of all ages. While no prior experience with poetry is necessary, a willingness to learn about poetry and an appreciation for the value of public arts programming is required.
Job Duties and Responsibilities
Job responsibilities include planning, leading, and assisting with poetry discussion groups, leading building tours, staffing informational booths, overseeing the Poetry Center front desk on select Saturdays,handling book sales at Poetry Center readings, and other responsibilities. Docents are required to stay informed of Poetry Center events, programs, and activities.
Required Training
New docents attend a four-week course taught by senior docents. Docents-in-training also shadow staff and experienced docents as they gain a thorough knowledge of the Poetry Center's history, current programs, and library resources. All docents meet as a group once a month from September through April for continued training, poetry discussions, and visits from special guests. These monthly meetings are held on Saturdays from 12:30 p.m. to 3:00 p.m. New and returning docents are strongly encouraged to attend these monthly meetings in order to keep up with the Poetry Center's ever-evolving calendar of events and roster of initiatives.
Required New Docent Course meetings (all held at the University of Arizona Poetry Center): 
January 18th, 10am-2pm
January 25th, 10am-2pm
February 1st, 10am-2pm
February 8th, 10am-2pm
Time Commitment
The Poetry Center requires that docents commit to the program for 1 ½ years and donate an average 10 hours per month to Poetry Center programs.
Benefits
Docents receive the following benefits:
A 30% discount on all Poetry Center classes and workshops
Continuing education
Friendship and camaraderie
Name badge
Annual field trip
Ready to Apply?
Applications are due by January 5th, 2020.  
Questions?
Contact Tyler Meier at tmeier@email.arizona.edu or (520) 626-5880.