Friday, March 27, 2020 -

12:00pm

to

4:00pm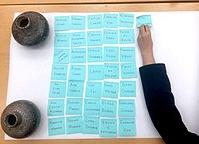 Please note: this event will take place online, not at the Poetry Center. To register and participate, click here.
Join us online from 12pm-4pm on March 27th, 2020 for  a virtual kickoff of Tucson's Art + Feminism Wikipedia edit-a-thon. This kickoff event marks the start of a month-long, community-wide effort towards editing Wikipedia pages concerning womxn and non-binary artists, makers, poets, photographers. Our collective goal is to improve coverage of womxn, non-binary and femme-identified people and the arts on Wikipedia and encourage diverse editorship. This kickoff event will include tutorials for the beginner Wikipedian, lightning talks and group editing. People of all gender identities and expressions are invited to participate, with a special welcome to womxn, non-binary, and femme people. This event is free and open to the general public as well as the University of Arizona community and runs from March 27th through April 30th, 2020. 
Editors who register before or during the on-going event will have the opportunity to connect with other editors and get support throughout the month as well as attend an in-person keynote presentation and performance by local artist and activist Natalie Brewster Nguyen. Food will be provided at this family-friendly celebratory event, to be scheduled at a later date. 
This event is generously sponsored and co-hosted by CATalyst Studios, the Center for Creative Photography, the Poetry Center, the Department of History, and the Public History Collaborative. 
To register and get event details, please click here.
Related LibGuide: Art+Feminism Wikipedia Edit-a-Thon by Amanda Meeks
Photo by Wikipedia user Zeenyooneen; Creative Commons licensing information for this photo can be found here.