Monday, September 17, 2018 - 6:00pm

to

Monday, October 29, 2018 - 8:00pm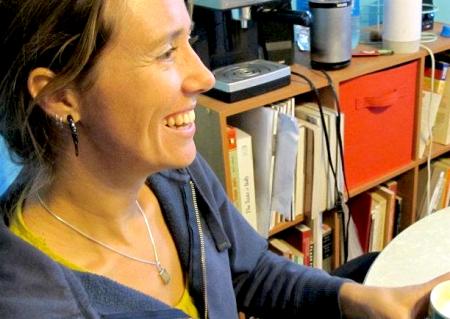 ***SOLD OUT***
**NO CLASS 10/15**
Alumni Room 205
"[T]heory can do more the closer it gets to the skin," writes Sara Ahmed in Living a Feminist Life. 
Since 2015, when Maggie Nelson's book The Argonauts referenced autotheory, the term has had some buzz in the literary world. Autotheory—which could be loosely defined as a mixture of philosophy, criticism, theory, and personal experience & narrative—is often hybrid not only in discipline, but also in genre and form. 
Over six weeks, we will examine various definitions of autotheory, as well as explore how various writers & artists are using autotheory to transgress genre- and discipline-boundaries. We will look at work by authors including Christina Sharpe, Maggie Nelson, Fred Moten, Dionne Brand, and Bhanu Kapil, and look briefly at the roots of autotheory in the intersectional writing and performance art of Audre Lorde, Gloria Anzaldúa, Adrian Piper, Ana Mendieta, and others. Together, we will consider how autotheory functions and what spaces it offers us as writers.
We will also write (both in and out of class) and share our writing with each other. We will begin with a series of writing exercises to accompany our reading and discussion; as the course progresses, our goal will be to write a draft of a short piece of autotheory-styled writing, and to workshop these short essays in class. This course is open to writers of all levels of experience. 
Instructor Bio:
Arianne Zwartjes has worked as an outdoor educator, a wilderness medicine instructor, an EMT, and a carpenter. She is the author of the lyric nonfiction project Detailing Trauma: A Poetic Anatomy (University of Iowa Press); a selection from Detailing Trauma won the 2011 Gulf Coast Prize for Nonfiction and was a Best American Essays Notable Essay. Her writing can be found in Tarpaulin Sky, Kenyon Review, Ninth Letter, Fourth Genre, Essay Daily, and elsewhere; her previous works include Disem(body), The Surfacing of Excess, and (Stitched) A Surface Opens: Essays. She has taught writing at the University of Arizona, the United World College, Pima Community College, Santa Fe Community College, the UA Poetry Center, Youth Speaks (now Urban Word), and elsewhere, and currently splits her time between northern Arizona and Colorado. Visit her and her writing at ariannezwartjes.com.