Wednesday, August 23, 2017 - 5:30pm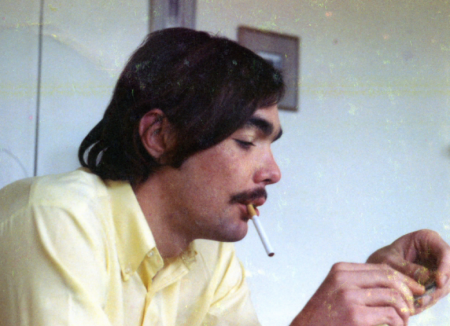 This free 2017 Whitman Summer Social event takes place at The Loft Cinema (3233 E Speedway Blvd, Tucson, AZ 85716) on Screen 1. 
Director Michele Poulos' feature documentary on the life of poet Larry Levis.  The brilliant writing and troubled life of Californian Larry Levis came to an abrupt halt when he died at age 49. Is self-destruction required for a serious life of art? Featuring an original score by Iron and Wine and film excerpts by award-winning Spanish filmmaker Lois Patiño, this innovative documentary explores Levis' childhood working alongside Mexican-American farmworkers, three marriages, friendships with America's greatest poets, and his own words for answers.  With interviews from Philip Levine, Charles Wright, Carolyn Forché, David St. John, Carol Muske-Dukes, Norman Dubie, Colleen McElroy, Gerald Stern, Stanley Plumly, and Kathleen Graber.  
Trailer: https://vimeo.com/179078762
Film website: http://www.alatestyleoffire.com/