Friday, February 23, 2018 -

1:00pm

to

2:30pm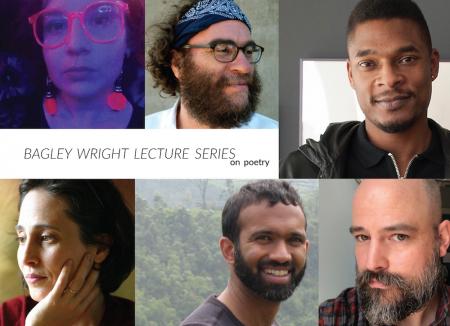 Terrance Hayes, Timothy Donnelly, Rachel Zucker, and Matthew Zapruder discuss Poetry + Social Engagement in the Education North Building -- Next to the Poetry Center. This event is part of the Bagley Wright Lecture Series at the Poetry Center and is free and open to the public.
At the end of "America," Ginsberg writes, "America I'm putting my queer shoulder to the wheel." In its address to the nation as a whole, this can be seen as a statement that simultaneously acknowledges collective responsibility while also firmly asserting the prerogatives of the individual imagination, without addressing potential tensions. Are these forces inherently in tension? How has your understanding of your own queer shoulder, and the queer shoulders of others, changed since you first started writing? How has that change affected your process, and the end result? 
 
Do you think every poet has an obligation to put their queer shoulder to the wheel? Do you think poets have obligations at all? What, if any, are the dangers and opportunities the subject matter of social engagement presents to poets in their work, and their lives?
In the areas of politics and social change, what can poetry do that other forms of writing, art, human activity, cannot?