Saturday, February 24, 2018 -

3:00pm

to

4:30pm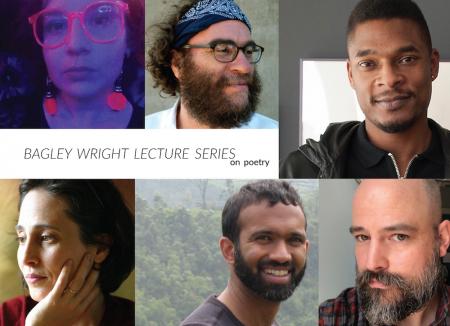 Terrance Hayes, Matthew Zapruder, and Timothy Donnelly discuss Poetry + Non-literary Influence in the Poetry Center Rubel Room.This event is part of the Bagley Wright Lecture Series at the Poetry Center and is free and open to the public.
One of the interesting aspects of in-depth writing and lecturing about one's own poetics is the revelation of otherwise undisclosed influences—those encounters and obsessions that are not often talked about, or are even unknown by those outside the poet's familiar circle—which are therefore surprising, even to the most discerning reader. What are some of your influences outside the realm of the literary? How have these private imprints made their way into your work?