Friday, February 23, 2018 -

3:00pm

to

4:30pm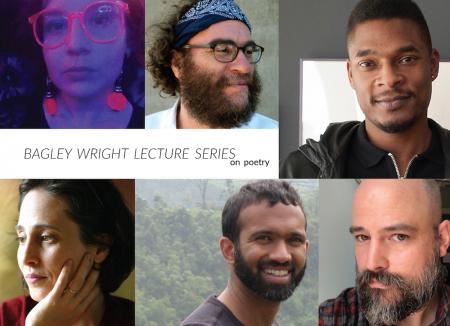 Srikanth Reddy, Dorothea Lasky and Joshua Beckman discuss Poetry + Pracice in the Education North Building -- Next to the Poetry Center. This event is part of the Bagley Wright Lecture Series at the Poetry Center and is free and open to the public.
The BWLS intentionally highlights poets in the heart of mid-career, to think and lecture about their drives, motivations, obsessions, and practices. At this point in your poetic life, what does "practice" mean to you with regard to poetry?  Is the art something you can get better at, over time, by practicing it?  Or does repeated practice of certain techniques make them feel routine or even dull in some ways?
 
Did writing (and delivering) your lectures for the series change your way of thinking about your own poetic practice?