Saturday, February 24, 2018 -

1:00pm

to

2:30pm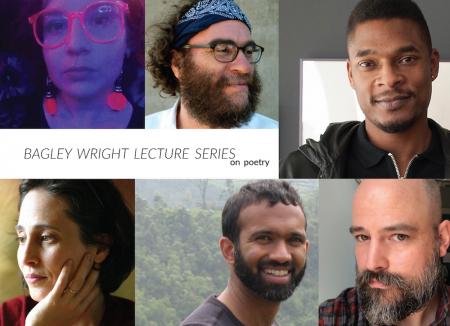 Rachel Zucker, Joshua Beckman, Srikanth Reddy, and Dorothea Lasky discuss Poetry + Autobiography in the Poetry Center's Rubel Room. This event is part of the Bagley Wright Lecture Series at the Poetry Center and is free and open to the public.
In what way did "autobiography"—either the revelation of your own autobiographical details or the consideration around autobiography as a formal consideration/force—enter into your lecture writing and giving, and how is that different from the way it functions in your poetry? Were you lectures more or less (or differently) "autobiographical" than your poems? To what extent and in what ways was the problem of "autobiography" a central part of your lectures? In responding to the invitation to write lectures about poetics, to what extent did you attempt to tell the audience/reader about how and why you became a poet, and is this "autobiography"?