Sunday, November 15, 2020 -

3:00pm

to

6:00pm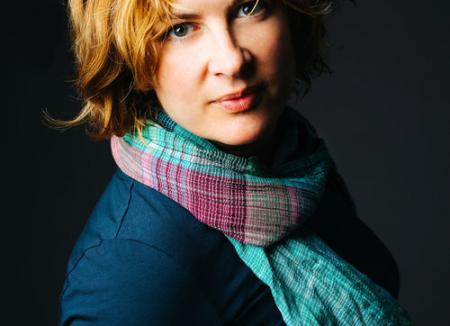 Registration is available through our partner The Shipman Agency. Please note that all class times are in Eastern Standard Time, not Arizona Time. 
1 Session: Sunday, November 15
3:00-6:00PM EST
Tess Taylor
"How doth the city sit solitary, that was full of people! How is she become as a widow!" These opening lines of the book of Lamentations, a biblical book devoted to the poetry of sorrow, feel strikingly contemporary in a world of COVID. Many of us have lost loved ones; all of us have lost the texture of life we knew; and no matter the shape of our survival, we may well grieve. Poems are bowls for holding our sadness, clay forged to the strangeness of this season. As we write them, what can we learn by studying the literature of grief? l In this class, we'll spend several hours investigating both biblical and literary traditions of the lament, beginning in antiquity (Bible, Gilgamesh) and ending in the 21st century. How can a poem be a plea for a different world? How can it argue with the present? How can it name sorrow? How can it be a way of accepting what is? Our three hour session will explore patterns and variations, mapping tactics and paths. For those who feel moved to write and share and comment on contemporary laments, there's a second offering of a workshopping session in small groups. Sign up for the second only if you've taken the first, so we build upon existing discussion.
Workshop Session: Sunday, November 29, 3:00-5:00 EST, $50.00
Discussion Groups and workshop $50 for participants in the previous class- submit one lament for workshop; capped at 8 participants; (multiple groups may run if demand allows).
Tess Taylor is a poet and the poetry critic for NPR's All Things Considered and a columnist for CNN. Her most recent book is Rift Zone (Red Hen Press, 2020), which the Los Angeles Times called "brilliant." In his introduction to the collection, Ilya Kaminsky describes Taylor's voice as "invaluable" and she is a "poet for our moment." Her other books include Work & Days (Red Hen Press, 2016), named one of the best poetry books of 2016 by The New York Times; The Forage House (Red Hen Press, 2013), a finalist for the Believer Poetry Award which The San Francisco Chronicle called "stunning," and the chapbook The Misremembered World, which was selected by Eavan Boland for the Poetry Society of America's inaugural chapbook fellowship. In February 2020, Last West, an exciting book length commission from the Museum of Modern Art, was published in conjunction with the MOMA show, Dorothea Lange: Words & Pictures. " Her work explores California and the American West, her life as a critic, and the intersection of poetry and journalism.
Taylor's work has appeared in The Atlantic, Kenyon Review, Poetry, Tin House, The Times Literary Supplement, CNN, and many other venues.  Taylor has also served as Distinguished Fulbright US Scholar at the Seamus Heaney Centre in Queen's University in Belfast, Northern Ireland.