Saturday, May 21, 2022 - 11:00am

to

Saturday, August 27, 2022 - 12:30pm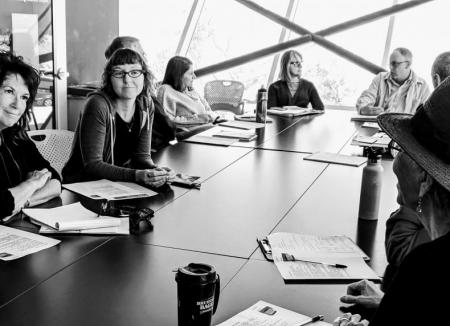 All prospective mentors must email heyjoewatson@arizona.edu prior to their first workshop to receive instructions on how to join and learn more about class format.
Saturdays: May 21, June 18 and August 27 from 11:00 AM to 12:30 PM
This free workshop convenes one Saturday each month in the Poetry Center's Alumni Room, pairing volunteer writers and artists in Tucson and surrounding communities with writers who are incarcerated in prisons across the country. Volunteers make themselves available to writers in prison for guidance, mentorship, and collaboration through regular correspondence. Workshop leader Joe Watson offers volunteers advice on how to best encourage and offer compassionate criticism to incarcerated writers and suggests notable written works by authors and poets who are/have been incarcerated or who have direct experience with the carceral system. Watson also reviews developments in criminal justice reform to inform and inspire action from volunteers and the larger community and offers time to volunteers who want to share work by the incarcerated writers with whom they are corresponding.