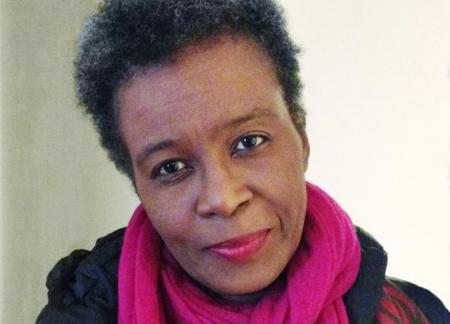 As part of its mission to inspire an enduring spirit of inquiry, discovery, and responsibility, the UA Honors College presents award-winning poet, playwright, and essayist Claudia Rankine. A finalist for the National Book Award, Rankine's Citizen holds the distinction of being the only poetry book to be a New York Times bestseller in the nonfiction category.
Please note: this reading will take place at ENR2 room N120. ENR2 is located at 1064 E. Lowell Street, Tucson, AZ. Paid parking is available at the Sixth Street Garage, with free parking available south of Sixth Street. To visualize, please consult the University of Arizona map.
For more information on finding ENR2, please click here.
Presented in partnership with the UA Honors College.