Tuesday, October 27, 2020 - 5:00pm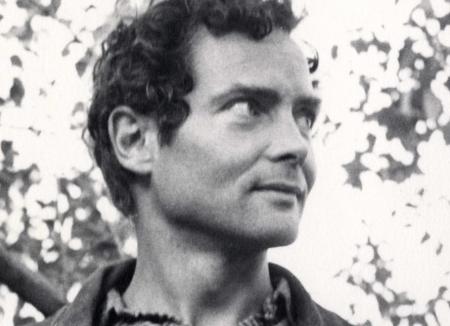 Director's Choice is a series of virtual events presenting historic readings from the University of Arizona Poetry Center's extensive audiovisual archive Voca, as selected by past and present leadership of the Center, including Gail Browne, Alison Hawthorne Deming, Tyler Meier, and Frances Sjoberg. As part of the lead up to our celebration of the Poetry Center's 60th anniversary, join us online for these live, free listening parties featuring one reading from each decade of the Poetry Center's sixty years of existence. 
From the 1990s: Join us to listen to a reading given by W.S. Merwin on January 17, 1990. Perhaps no poet visited the Poetry Center as often as Merwin. Seven different readings are archived in Voca, spanning five decades of Merwin's career. This reading also spans decades, and includes poems from The Drunk in the Furnace, The Carrier of Ladders, The Lice, Writings to an Unfinished Accompaniment, Opening the Hand, The Rain in the Trees, and Travels in work that explores the human costs of the Vietnam War and the devastation of policies of extraction on the environment, as well as friendship, the possibilities of language, and the pleasure that comes from care and attention for the natural world. 
No RSVP required; to join, use this link and information. 
https://arizona.zoom.us/j/92616361801?pwd=VW05YXVDQm9sQWRTUmVwSVRvTUZFZz09
Passcode: 738951