Sunday, February 21, 2021 - 3:00pm

to

Sunday, February 28, 2021 - 5:00pm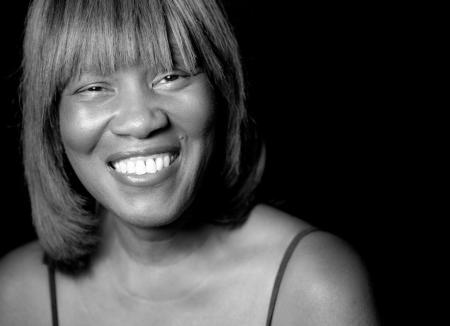 Registration is available through our partner The Shipman Agency. Please note that all class times are in Eastern Standard Time, not Arizona Time. 
2 Sessions: Sundays, February 21 + 28
3:00-5:00 PM EST
Patricia Smith
Patricia Smith is the award-winning author of eight critically-acclaimed books of poetry, including Incendiary Art (Triquarterly Books, 2017), winner of the 2018 Kingsley Tufts Poetry Award, the 2018 NAACP Image Award, and the Los Angeles Times Book Prize, and was a finalist for the Pulitzer Prize; Shoulda Been Jimi Savannah (Coffee House Press, 2012), winner of the Lenore Marshall Prize from the Academy of American Poets; Blood Dazzler (Coffee House Press, 2008), a National Book Award finalist; and Gotta Go, Gotta Flow (CityFiles Press, 2015), a collaboration with award-winning Chicago photographer Michael Abramson. Her other books include the poetry volumes Teahouse of the Almighty (Coffee House Press, 2006), Close to Death (Zoland Books, 1998), Big Towns Big Talk (Zoland Books, 2002), Life According to Motown (Tia Chucha, 1991); the children's book Janna and the Kings (Lee & Low, 2013), and the history Africans in America (Mariner, 1999), a companion book to the award-winning PBS series. Her work has appeared in Poetry, The Paris Review, The Baffler, The Washington Post, The New York Times, Tin House and in Best American Poetry, Best American Essays and Best American Mystery Stories. She co-edited The Golden Shovel Anthology—New Poems Honoring Gwendolyn Brooks (University of Arkansas Press, 2017), and edited the crime fiction anthology Staten Island Noir (Akashic Books, 2012).
Workshop Session: February 21st + 28th, 3:00-5:00 pm EST, $200
Once you realize that your writing is not simply a recreational activity, that it's utterly necessary in order for you to move yourself from day to day with some level of sanity, you will undoubtedly feel drawn to craft poems that absolutely no one wants to read or hear. For instance:
--There's the poem about the hollow you feel after the loss of someone you love, something you love, or just love itself. Or that poem about that thing in your history that makes you so strange. (Who wants to hear about your sad little life?).
--There's the poem that tries and tries to make sense of our current hot societal slop. Another Trump sonnet?  (You're running out of shades of orange.) Triolets as tales of the trigger-thrilled? Yet another white supremacist pantoum? Corona as persona? Endless elegies? (Who wants to hear--again--about our sad, violent little lives?)
--The elusive "2020, what a year, huh?" poem that hopefully staunches her newfound habit of bathing in grain alcohol and screaming into your cupped hands. (Again—your sad little life.)   
 WTPNOWTRAYDDWTW (snappy acronym, right?) will chronicle all the ways there are to handle the most difficult, oft-tackled poetic topics in ways that stun you and captivate your reader.