Sunday, October 18, 2020 - 1:00pm

to

Sunday, October 25, 2020 - 3:00pm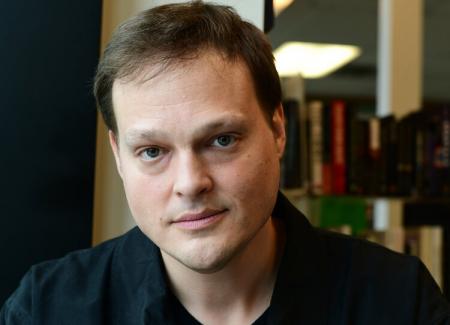 Registration is available through our partner The Shipman Agency. Please note that all class times are in Eastern Standard Time, not Arizona Time. 
2 Sessions: Sunday, October 18 + 25
1:00-3:00PM EST
Garth Greenwell
Session 1: Sentence Style
"Style" is something writers talk about a great deal, but often without a clear sense of what we're talking about. In this first session, we'll try to break through the vagueness of our usual ways of talking about prose style to examine the concrete, observable elements that make it up. How can we meaningfully describe a writer's diction? What are some useful concepts for seeing patterns in sentence structure and understanding their effects? How do great writers use figurative language to render both internal and external worlds? We'll look at passages from Hemingway, James, and Jenny Zhang, among others. My hope is that at the end of the session you'll feel equipped with tools that will help you learn from the style of the writers you love, and also be more conscious of and intentional about the elements that make up your own style. 
Session 2: Condensing Life to a Voice
What makes a style successful is the sense it gives of an entire life—an entire world—condensed to a voice. In this second session we'll take a more holistic approach to thinking about style and how it is crucial to the impression great writing gives of an inhabited world. We'll also tackle the difficult question of how to deepen and expand our own styles, and I'll share practices that have been helpful in my own (very much ongoing) work toward this. We'll read passages from James Baldwin, Marilynne Robinson, Pedro Lemebel, and Eimear McBride, among others, and I'll offer reflective prompts that we'll consider together in class, as well as creative exercises for you to experiment with on your own. 
Note: While these two sessions make a unit, they can also stand alone, and you don't need to have attended Session 1 to benefit from Session 2. Also, if you have a conflict with the scheduled time for one of the live sessions but would still like to enroll, the Shipman Agency will make a video available. 
Garth Greenwell is the author of the acclaimed Cleanness (FSG, 2020), a work of fiction that Colm Tóibín, writing in a review featured on the cover of The New York Times Book Review, called, "bravura writing" and "brilliantly executed." Frank Bidart hailed it as "a masterpiece", and compared Greenwell to Joyce and Lawrence. Greenwell's first novel, What Belongs to You (FSG, 2016), won the British Book Award for Debut of the Year, was longlisted for the National Book Award, and was a finalist for six other awards, including the PEN/Faulkner Award, the James Tait Black Memorial Prize, and the Los Angeles Times Book Prize. A New York Times Book Review Editors' Choice, it was named a Best Book of 2016 by over fifty publications in nine countries, was praised as "the great gay novel for our times" by The New Republic, and is being translated into a dozen languages. His short fiction has appeared in The New Yorker, The Paris Review, A Public Space, and VICE, and he has written criticism for The New Yorker, the London Review of Books, and the New York Times Book Review, among others