Saturday, January 9, 2021 - 9:00am

to

Sunday, January 10, 2021 - 12:00pm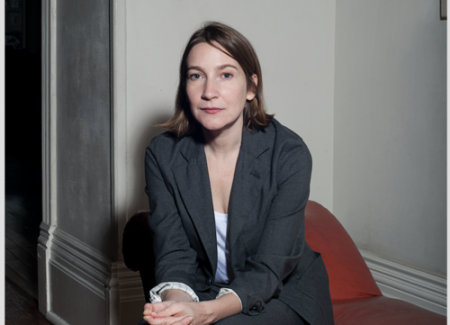 Registration is available through our partner The Shipman Agency. Please note that all class times are in Eastern Standard Time, not Arizona Time. 
2 Sessions: Saturday, January 9 + Sunday, January 10
9:30AM-12:00PM EST
Sheila Heti
Sheila Heti is the author of eight books of fiction and non-fiction. Her most recent book is Motherhood (Henry Holt & Co., 2018), named a Best Book of the Year by The New York Times, Vulture (#1 of 2018), NPR, Chicago Tribune, and others. Dwight Garner writing in The New York Times called it, "earthy and philosophical and essential." Her novel, How Should a Person Be? (House of Anansi Press, 2010)  was named one of the twelve "New Classics of the 21st century" by Vulture. It was a New York Times Notable Book, a best book of the year in The New Yorker, and was cited by Time as "one of the most talked-about books of the year." Other books include the novel Ticknor (House of Anansi, 2005) described by Publisher's Weekly as "deliciously intimate and clue-riddled as a Poe story;" and the short story collection, The Middle Stories (House of Anansi, 2004). Heti was named one of "The New Vanguard" by The New York Times book critics, a list of fifteen women writers from around the world who are shaping the way we read and write fiction in the 21st century. In 2012, she was named one of the Most Influential People in the World by Time.
Her nonfiction includes New York Times bestseller, Women in Clothes (Riverhead, 2014), edited with Leanne Shapton and Heidi Julavits, which features the voices of 639 women from around the world, speaking about the wide range of motives that inform how they present themselves through clothes; and The Chairs are Where the People Go: How to Live, Work, and Play in the City (FSG, 2011), with Misha Glouberman, a "triumph...of "conversational philosophy," according to The New Yorker. Her play, All Our Happy Days are Stupid, had sold-out runs at The Kitchen in New York and Videofag in Toronto. Her children's book, We Need a Horse (McSweeney's, 2011), was called a "subtle existential meditation" in Publisher's Weekly. Her books have been translated into 21 languages. Heti is currently developing a new play called The Dug Out.
Workshop Session: January 9th & January 10th, 9:00 am- 12:00 pm, EST, $200
It is natural to find yourself stuck when writing a book, and it's useful to have gentle and interesting ways of unsticking yourself. In this two-day, five-hour workshop, Sheila Heti will teach the techniques she uses to move out of stalled and confusing places. Sometimes, a writer is stuck because there are too many possibilities for moving forward, any of which may be equally right. In essence, one is lost because the imagination is too free to roam. In these cases, the writer has to impose boundaries and work within a tighter frame. Other times, a writer may have closed down too many possibilities; they need to allow themself more freedom. We will learn practical things that we can do when finding ourselves in either of these places. Sheila will share her own process in writing her books, with reference to both these types of problems, and will answer individual questions from the class about the specific writing problems they are dealing with.