Tuesday, April 6, 2021

to

Saturday, June 26, 2021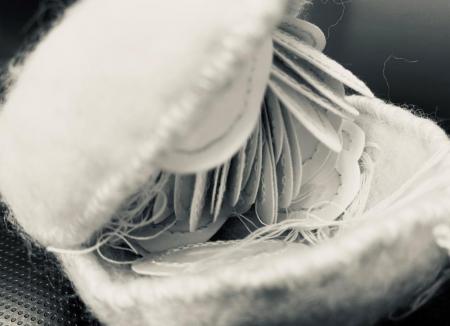 A box of paper gems. A printed silk scarf. A deck of cards. A felted sphere filled with paper seeds. Can these objects be books? The poets, book artists, and publishers represented in this virtual exhibition offer a resounding yes, asking viewers to interact with books in ways that break from the expected. Join us for a detailed look at items from the Poetry Center's collection that will lead you to rethink just what the word "book" can mean.
Exhibitions are displayed online at poetrycenter.omeka.net.
Image Credit: Closeup of Alice M. Vinson's 2009 book object "Soft."