Tuesday, April 21, 2020

to

Friday, July 31, 2020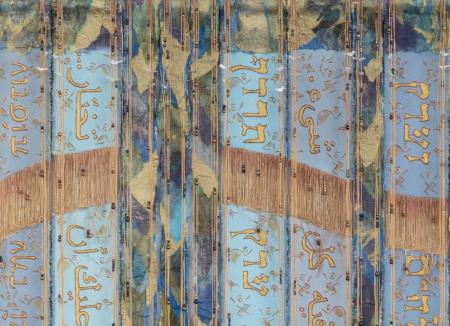 Explore an online exhibition of fiber artist Laurie Wohl's Birds of Longing: Exile and Memory, which was to be on display at the Poetry Center during spring 2020. The online exhibit includes photographs of the pieces and text from the exhibit labels, as well as a recording of a gallery talk by Wohl, given from her home in New York City.
The gallery talk is gratefully presented as part of the Sally and Ralph Duchin Campus Lecture Series, cosponsored by the Arizona Center for Judaic Studies.

Image credit: Laurie Wohl, detail from "Will There Be Enough Justice?"