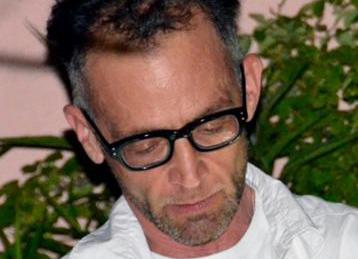 *Enrollment for this class opens August 22, 2016. Please register then at this link.
Class meetings: Six Mondays, from 6-8pm, from September 19 to November 7, 2016 (excluding Columbus Day and Halloween), in the University of Arizona Poetry Center Conference Room 207. 
Music and sound are leading elements in the creation of a poem. This workshop will examine the overlapping impulses of poetry, music, and sound-making. We will listen to and read work by a wide variety of artists—James Joyce, LaMonte Young, John Cage, Mahalia Jackson, Beethoven, Gertrude Stein, Webern, Meredith Monk, Laurie Anderson, Phillip Glass, Steve Reich, Tracie Morris, Clark Coolidge, Fred Moten, Dylan Thomas, Allen Ginsburg, Harmony Holiday, John Giorno, Nathaniel Mackey and others. Our prompts will encourage writing that investigates the realm between language and music. Rather than focusing on meaning and concept as initiators of poems, we will explore how voice, rhythm, song, repetition, phrasing, musical form, and the management of time are vital to a poem's semantic content. This will be a generative writing workshop, with an emphasis on new composition. Although the class is geared to poets, musicians, songwriters and prose writers are welcome!