Thursday, November 15, 2018 - 7:00pm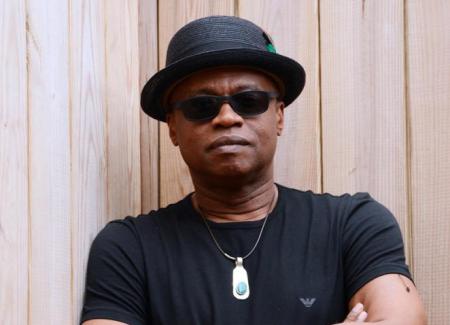 We are proud to present Randall Horton, who will read from his work commissioned for the Poetry Center's Art for Justice grant.  After the reading, there will be a short Q&A and a book signing.
The University of Arizona Poetry Center's Art for Justice grant funds a three-year project that will commission new work from leading writers in conversation with the crisis of mass incarceration in the United States, with the goal of creating new awareness and empathy through presentation and publication.  In particular, through the work of leading poets, the project will seek to confront racial inequities within the criminal justice system to promote social justice and change.  Learn more about the project
Our local opener for this event will be Ojalá Systems. Ojalá Systems is a radical collective of artists, creators and criminals working to secure liberatory and radical empowerment for marginalized young artists.
Ojalá is a necessary entity which has been manifested to enact creation as a response to the oppression and suffering Tucson youth face. Ojalá's rejection of systemic violence is actualized through disruption of conventional and colonial structures of racism, classism, misogyny, rape culture, patriarchy and capitalism.
By hosting workshops, open mics, dance parties, and showcases in queer friendly, alcohol free and safe environments Ojalá hopes to reclaim and decolonize space for their peers and future generations of their barrios.